Products
SIRIUS®3

– the multi-award-winning refrigerated counter

Limitless possibilities for your product presentation: our SIRIUS® 3 refrigerated counter is individually adjustable, while remaining functional, energy-efficient and reliable. Let it do the talking:
You benefit from

Transparency
Live measurement values from a real supermarket

Functionality
Accessories thought through to the smallest detail

Efficiency
Lowers your operating costs when compared to similar counters by up to 42 %

Quality
Guarantees reliable operation and food safety
The advantages of the
SIRIUS®3

:
Lowered operational costs thanks to a t₀ between
–3 °C und –6 °C
A galvanized evaporator ensures the least possible susceptibility to corrosion
Absolute operational reliability thanks to multi-fan technology
Unburdens your employees and ensures better sales through improved ergonomics, user-friendliness and accessories
Various glass tops to suit any requirements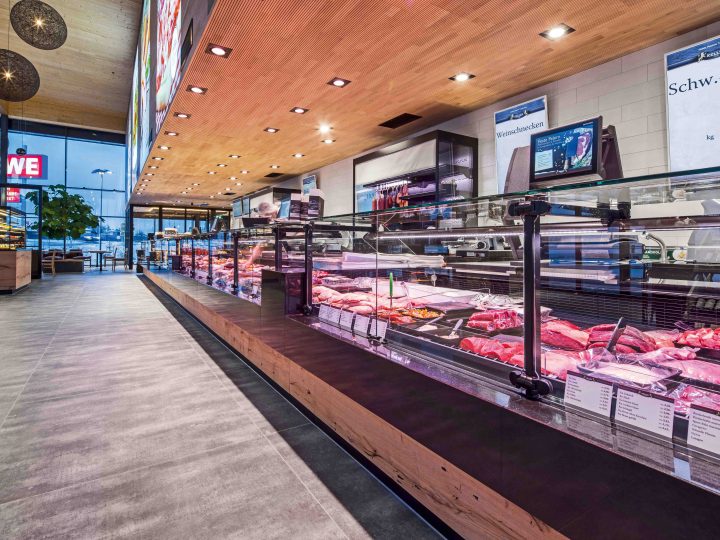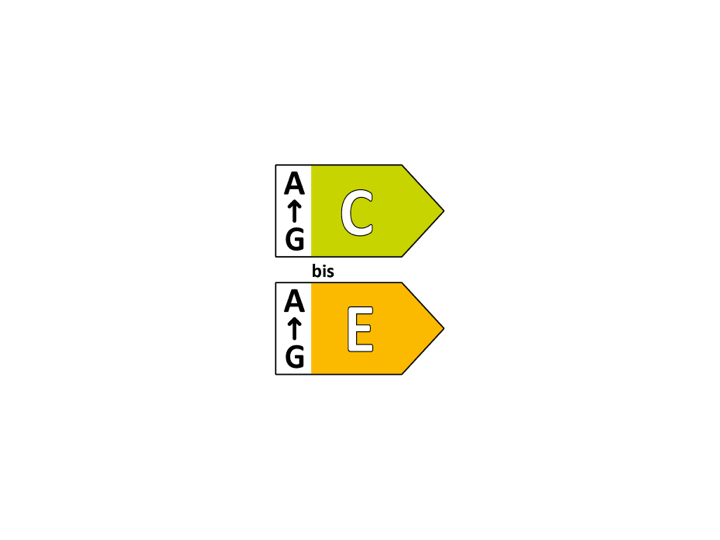 More transparency for you
As part of the new EU directives, we are happy to provide you with information on the energy efficiency of our products. Upon request, we will be happy to send you details of the labels for our standard straight SIRIUS® modules.
Facts and figures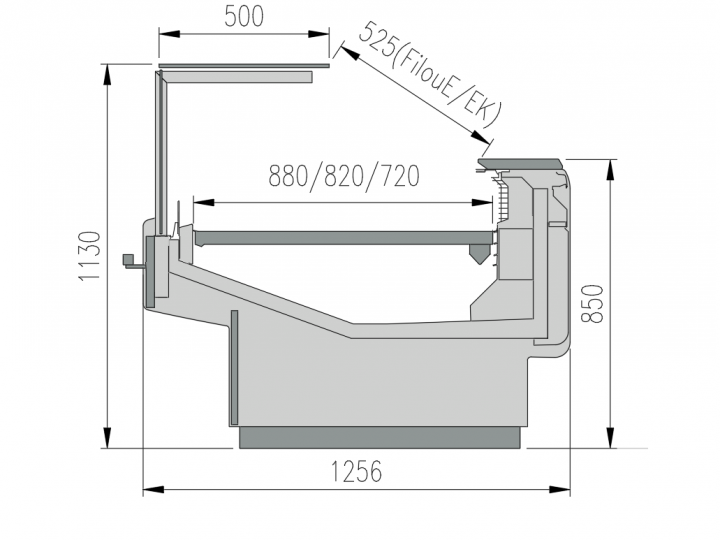 max. 880 mm²
Display area per running metre
max. 260 mm
Stacking height
30 mm
reduced counter depth for ease of access
∞
diverse module sizes available
Maximum transparency
You can rely fully on the performance and cooling efficiency of our equipment. But don't just take our word for it: we are the first and only provider in the world to offer live measurement values for a refrigerated counter online – a service we have provided since 2013. You can view the live values and measurement history of an operational SIRIUS®3 during actual use online.
Live measurement values from a real supermarket
Our networked SIRIUS®3 refrigerated counter is in daily use at the Edeka Schuler supermarket in Dietenhofen.
Length of the counter under analysis: 14.93 m
display area: 12.63 m²
In the below module, choose which measurement point you want to see the history for – and for what period. We give average values for monthly or annual views. We update the values every 4 hours live from Dietenhofen for you.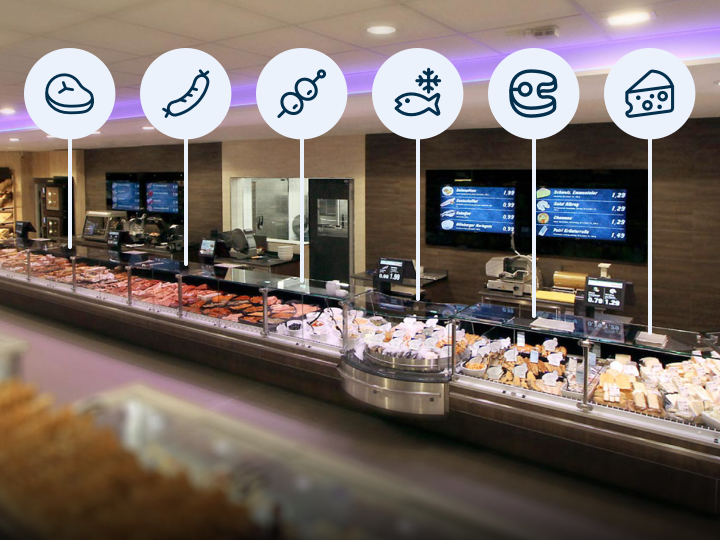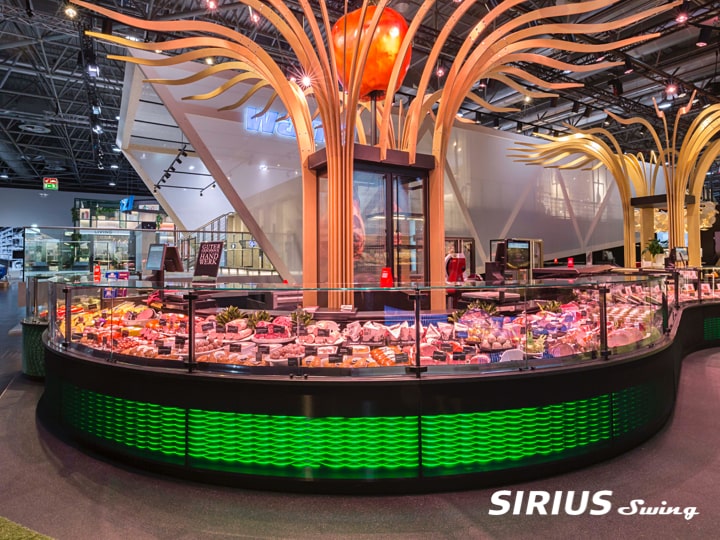 SIRIUS® Swing
Give your produce fresh pizzazz: the curved version of our SIRIUS®3 refrigerate counter perfectly blends form and function. Like the SIRIUS®3, the SIRIUS Swing also offers outstanding reliability thanks to its tried-and-tested SIRIUS® technology and maximum refrigerating capacity of 95 to 195 W per running metre.
The perfect SIRIUS Swing for your shop concept
Example designs
SIRIUS® 90-degree corner
With our innovative 90° corner you can benefit from yet more display space for your products, while also exploiting the floor-plan of your store to the fullest. This module is the only one of its kind on the market – providing proven SIRIUS® quality and ergonomics to ensure perfectly smooth operation. Increase your sales through greater efficiency and product impact.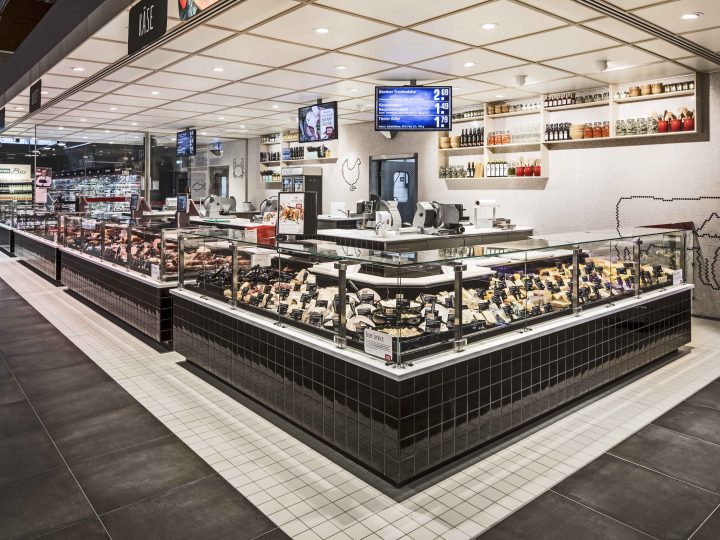 Accessories
A new dimension in efficiency
With the extensive accessories we offer for the SIRIUS®3 we offer you yet more ease of use: discover those little extras that make the big differences in your employees' working day.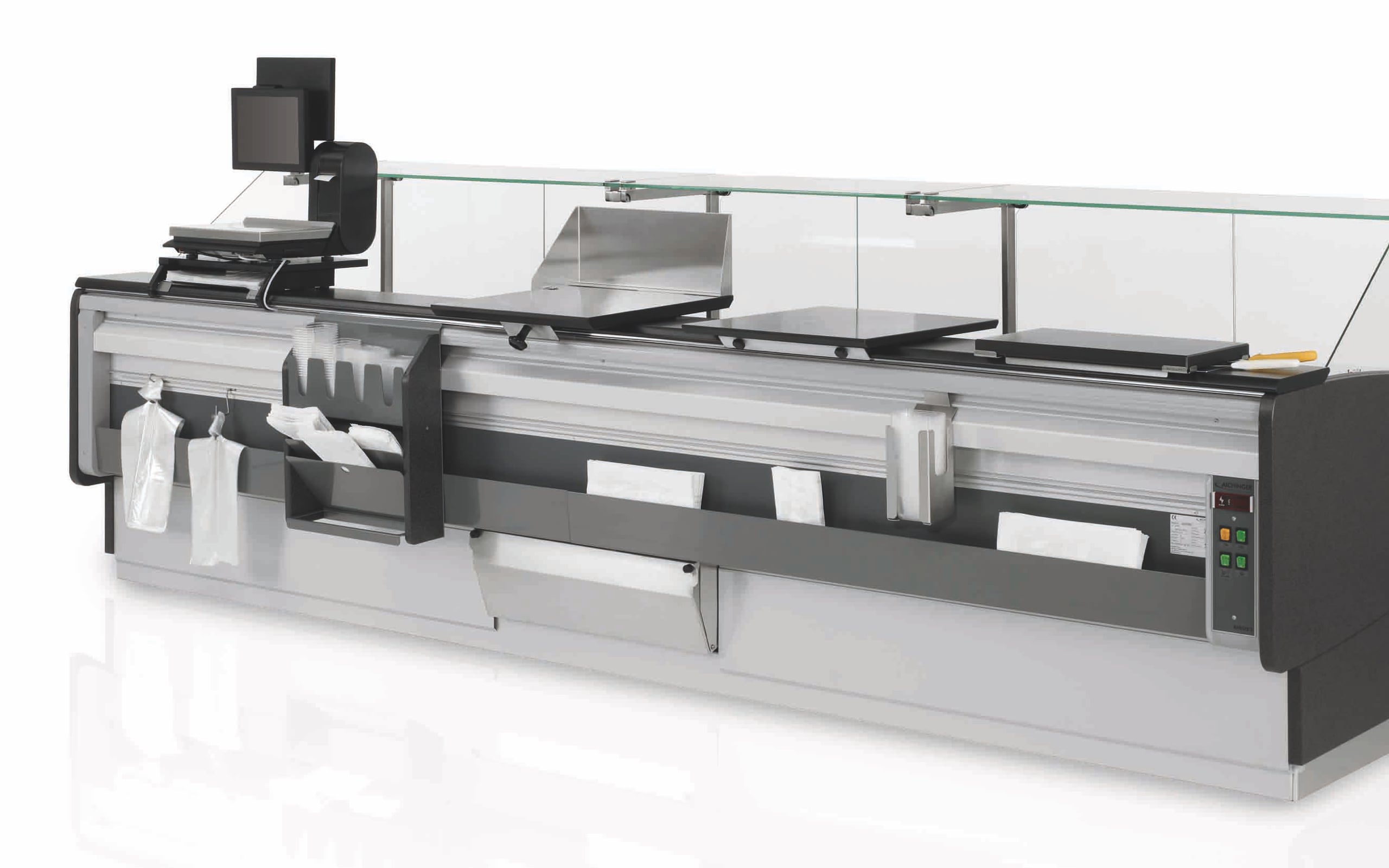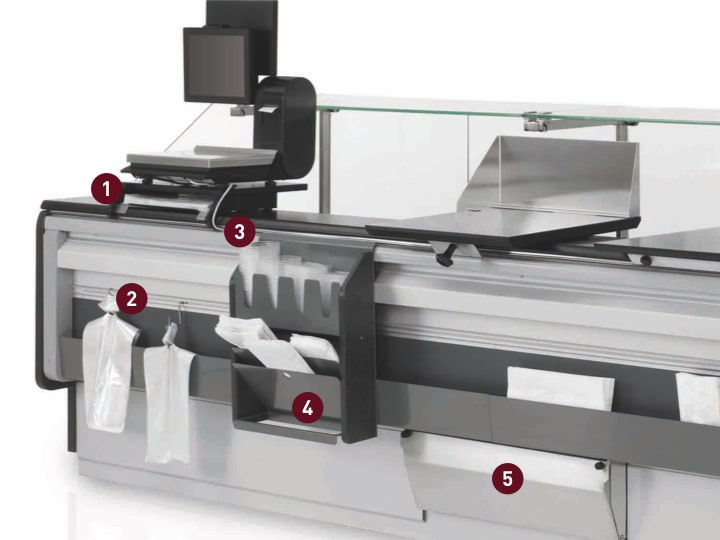 Al-SCALE (till weighing board with additional storage space for paper)
Bag hook
FLE-I (flexible cable integration)
Packaging element
Compartment for night cover
Cup dispenser
Bag pocket
AI-CUT and AI-Brett chopping boards
Clear controls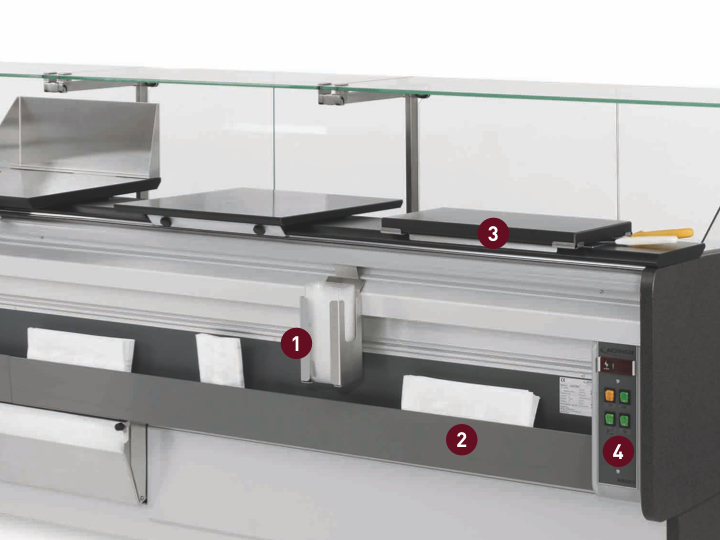 Small extras, big difference
Improved ergonomics
Your employees benefit from improved user-friendliness, helping increase your sales success over the long term. Thanks to the counter top having its depth ergonomically reduced by 30 mm, your display is always easy to reach, making daily life easier for your staff. The available accessories are also cleverly kept within reach. Present your products in a user-friendly manner while maintaining perfect design.
More details about accessories
ARS
Automatic cleaning and sterilisation system
Regularly rinses the counter tank
UVC light used for sterilisation
Stainless steel air filter for hygienic air curtain
Black air grille
High-contrast product presentation
Easy to remove
Suitable for professional dishwashers
FLE-I (flexible cable integration)
Simple laying and connection of cables
Simple couplings instead of large EDP sockets
No more cable spaghetti
Pricing
Clear, spacious price communication
Also available digitally
NKS (night-time climate system)
No more clearing and restocking at the start and end of the day
Your products remain to hand until closing time
Automatic adjustment of the counter climate (towards cold-store conditions)
FanCi (fan control indicator)
Detects and immediately lights up to report the failure of a fan in your refrigeration unit
Prevents reaction delays and the spoilage that can occur because of them
Compatible with all monitoring systems and cooling controllers
Glass tops for all requirements
Filou EK
Glass top with rectangular CNS mounts
Divided front pane can be turned forwards
Payment shelf folds upwards
Filou E
Glass top with rectangular CNS mounts
Front folds upwards
Fixed payment counter
Filou E SB
Glass top with rectangular CNS supports
Short front pane with no payment shelf
Self-service
Filou FLixx
Glass top with retractable front for self-service functionality
Mechanical process
SetPOINT
Low glass top without supports
Looks like a jewellery display case
Individual presentation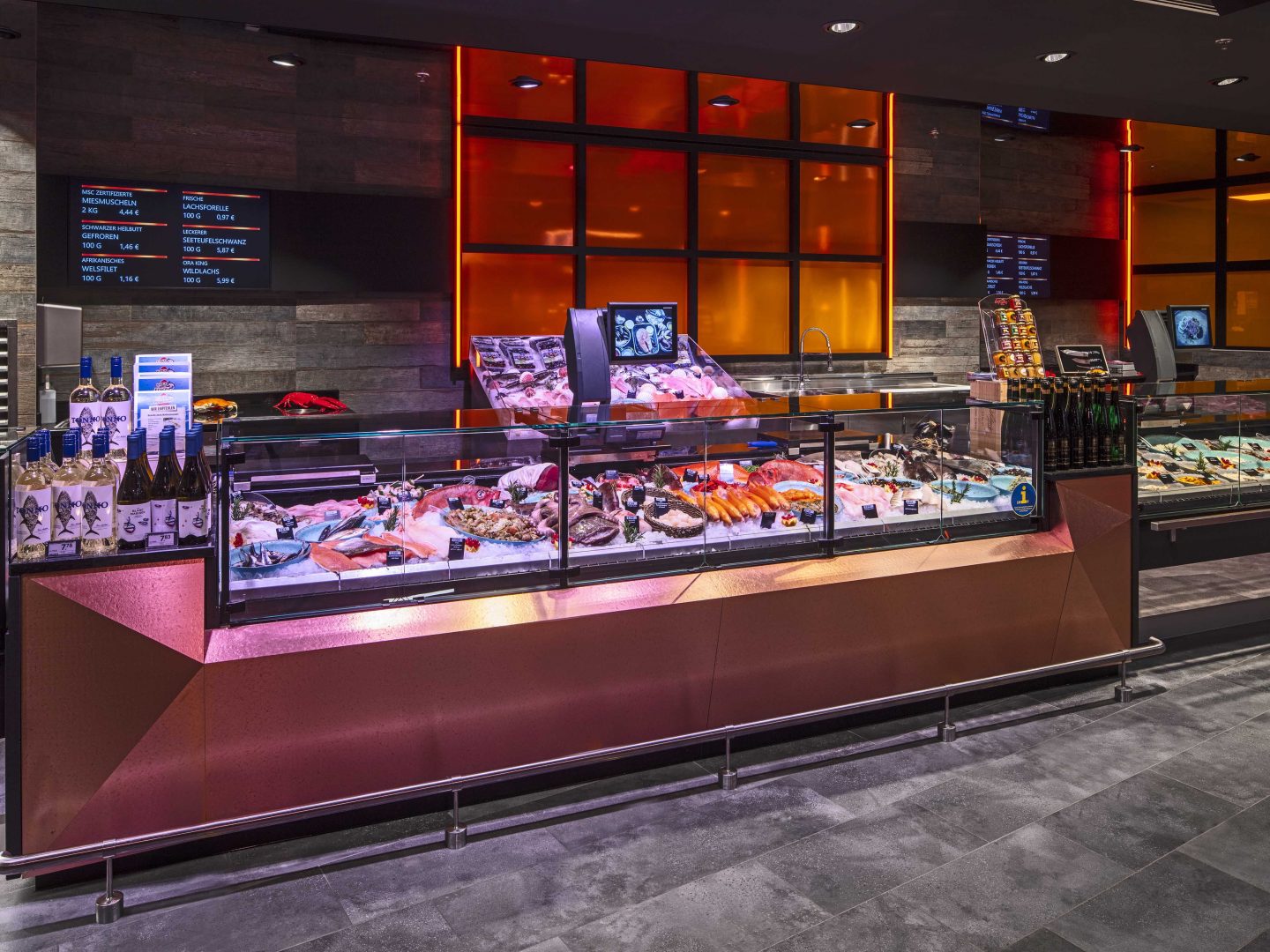 As a focal point
Draw up an eye-catching design for your counters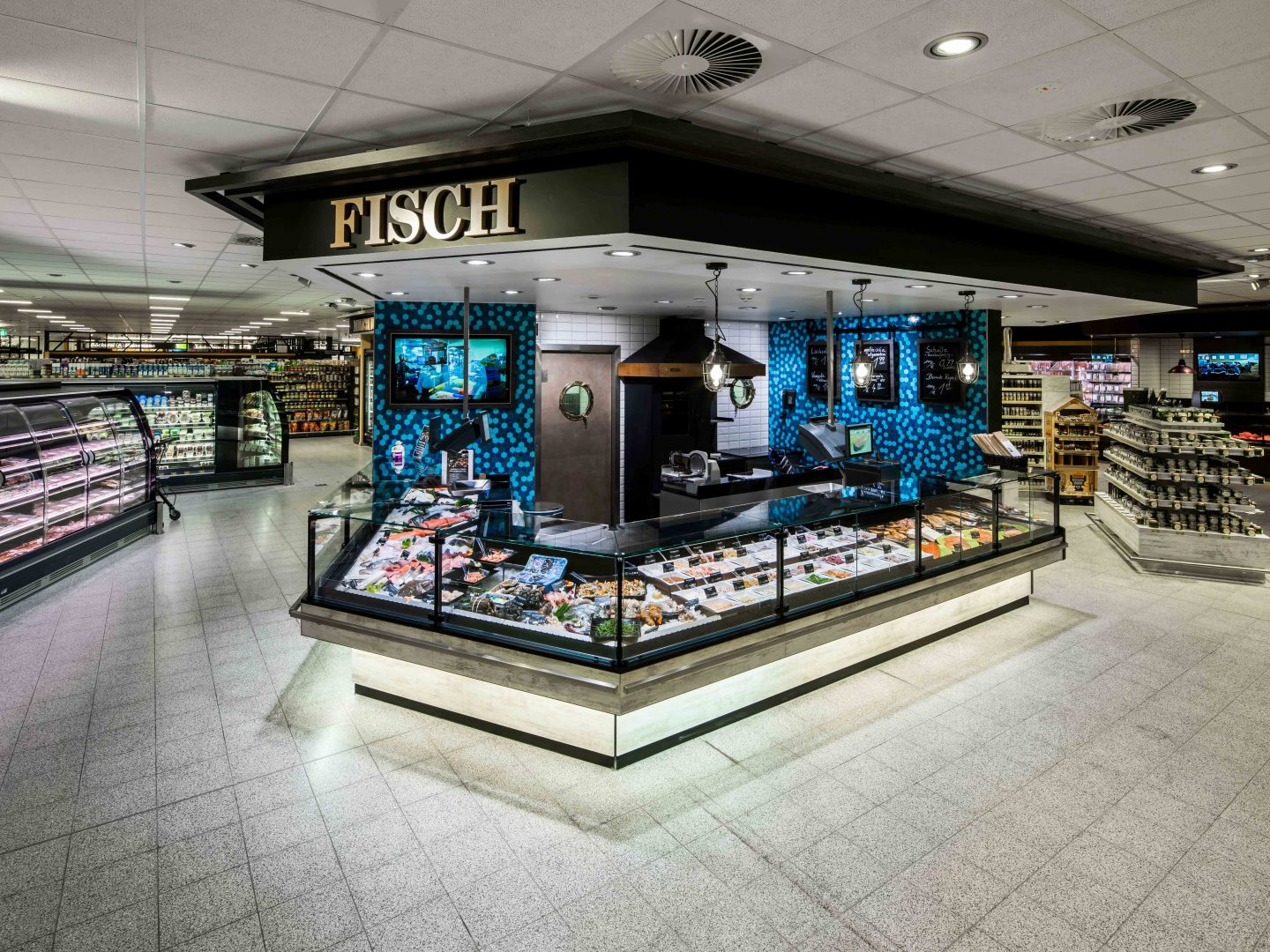 As an island
Arrange it however you desire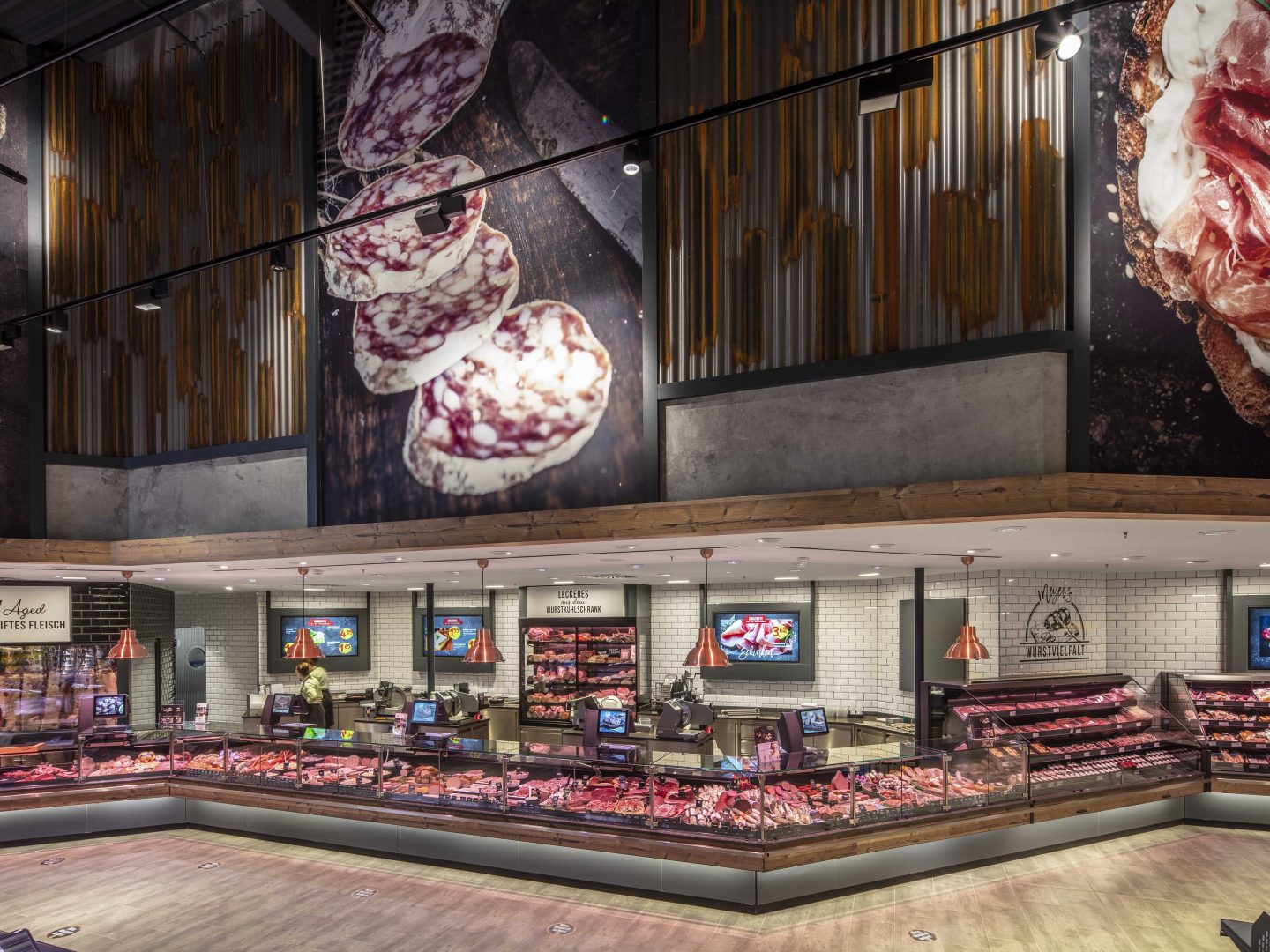 Run-on counters
As long as you want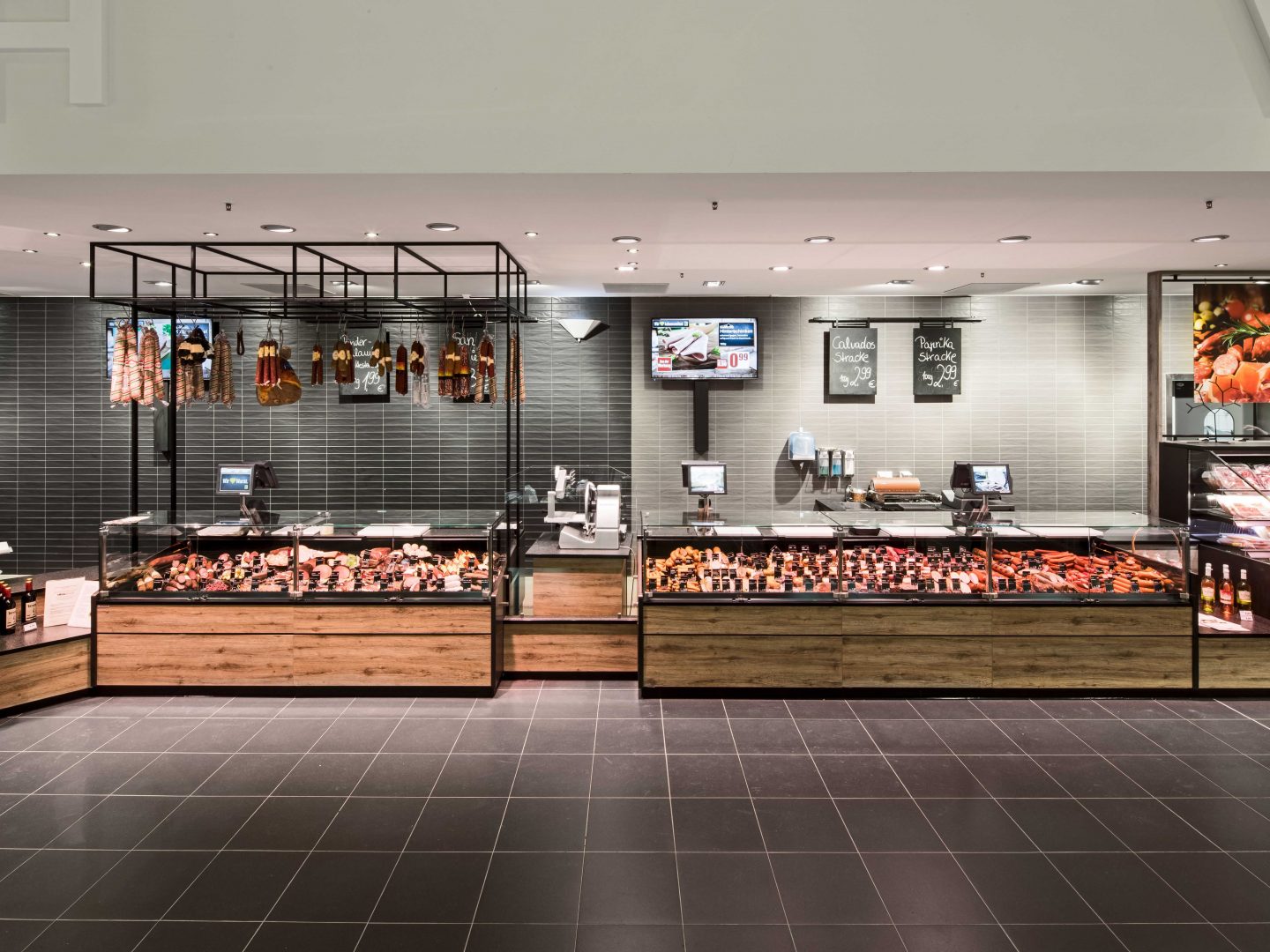 One by one
A combination ensuring sales success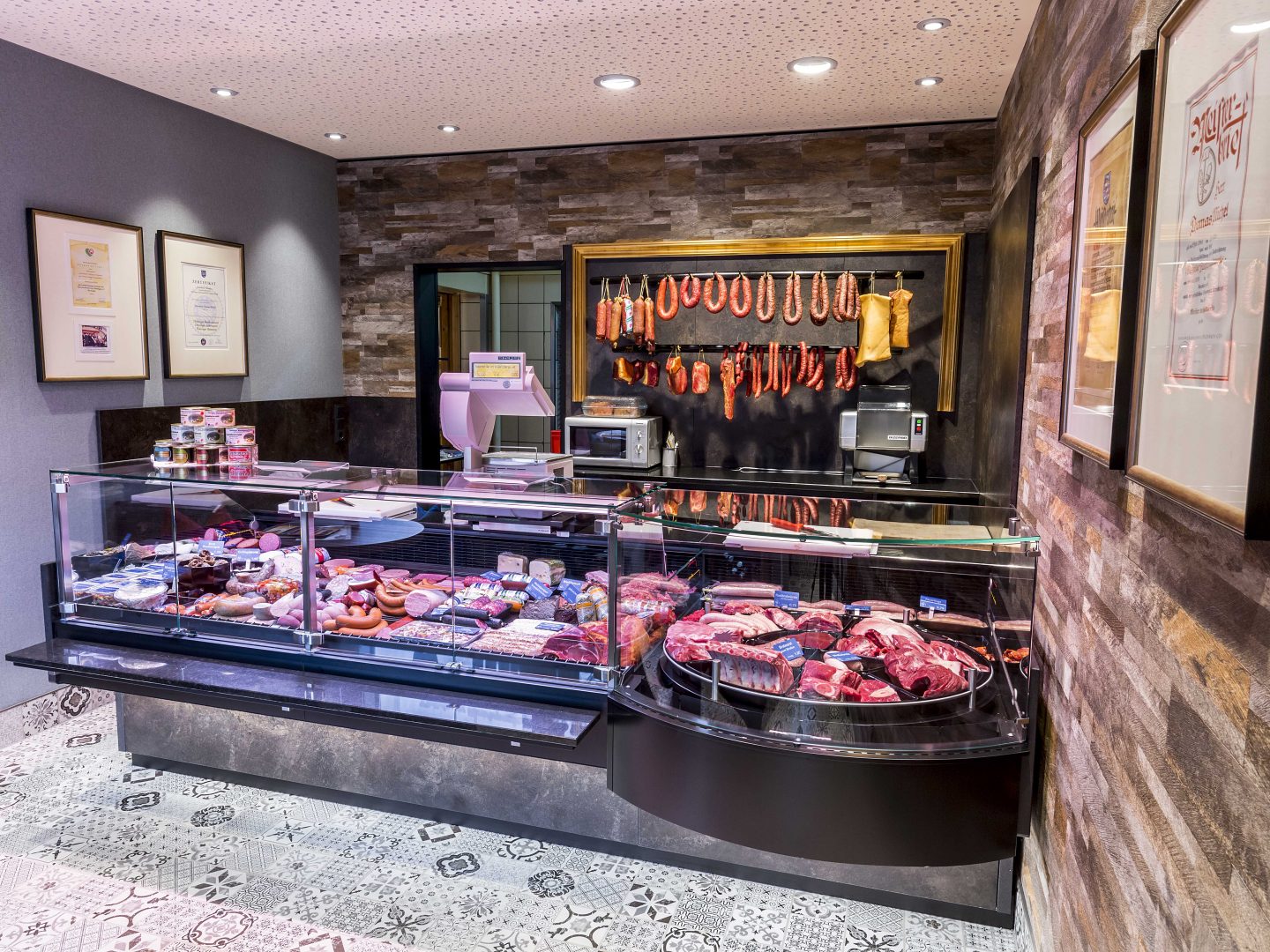 In a small area
Use your space efficiently
Discover
More
AICHINGER

products for your sales success

Get to know even more high-quality products with which you can bring your sales floor to the next level. For greater variety, buoyant sales and contented customers.
Are you interested in getting together for success?
No matter what shopfitting challenges you face, we have the perfect solution for you. Find out more about our expertise and our projects, products and services. Get in touch with our team using the contact form below. We will find the right person to answer your query and get back to you.
Many thanks for your query. We will be in touch.
An error occurred. Please try again later.
All fields are obligatory.
In possession of professional liability insurance
You consent hereby to the processing of your data to handle your request. You can find further information and instructions for withdrawal of consent in the data protection declaration.