About us
AICHINGER

– shopfitting for success

As a multispecialist, we create emotional fresh food experiences. "Multispecialist" means: concentrated competence in the fields of shopfitting/refrigeration and with lighting design and concepts from we-shoplight.
AICHINGER

– The Best for Fresh-Food on Stage

"Our guiding principles and vision are focused on creativity, innovation and quality. We employ our extensive expertise and boundless passion for the benefit of our customers. We consider ourselves a strong partner, supporting our customers and helping them on their journey – through optimal product sales, maximum efficiency and passionate service.

With the aid of our state-of-the-art products and individual shop designs, we create sustainable, emotional fresh food experiences to fascinate and excite not just our customers, but also consumers."
The "we" factor
"We are utterly convinced that mutual appreciation is the cornerstone for every success story. That is why we look to establish honest, respectful and solution-oriented communication with both customers and colleagues. We encourage our employees and give them the free space they need to be creative and realise their potential.
In what we do, we place a particular focus on the future. All along the supply chain, we act to protect the climate and the environment and ensure that the natural foundations of life are preserved. That is why a regional outlook is of particular importance to us."
Quality you can rely on

Member of the dLV
German Shopfitting Association

German Brand Award
Winner "Excellent Brands Trade/Retail/e-Commerce"

FH-Award
For AI-amLight, our innovative lighting system

Further awards
Would you like more information?
Please feel free to contact us.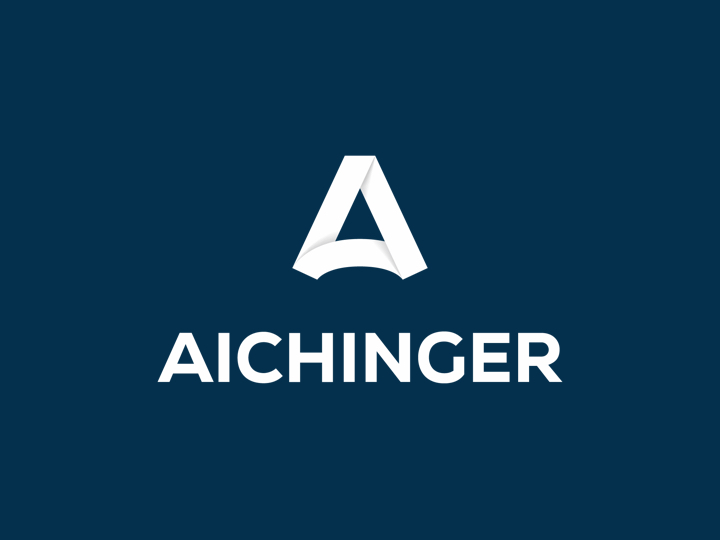 550
experienced employees
9
Competence Centres in the DACH region
2.000
projects completed per year
History
Since our foundation in 1904, the name AICHINGER has stood for the highest quality: Made in Germany. Over more than 100 years of success, we have constantly expanded our range, created synergies and extended our business divisions. It was the company takeover by Günther Hertel in 1995, in particular, that let us develop into one of the leading providers for creative shop design and innovative quality products. We are cross-sectoral and international. Our quest for to achieve the perfect interplay of atmosphere, product presentation, functionality and technology is what drives us towards further outstanding achievements – because innovation is our favourite tradition.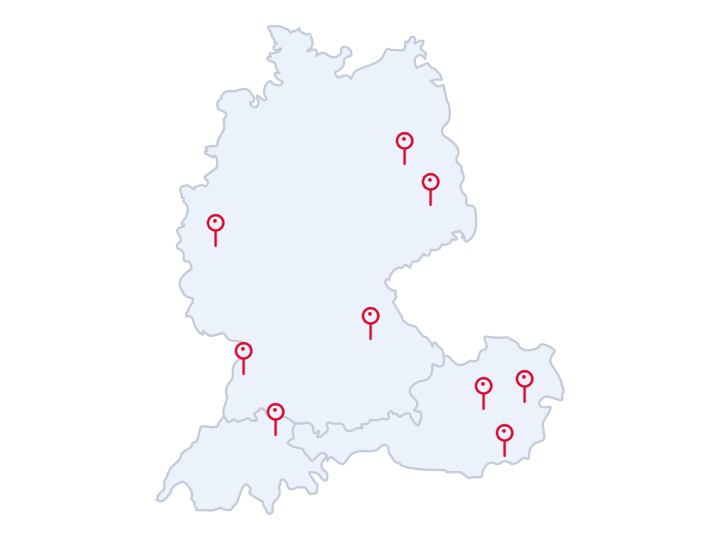 We are always there for you
Headquartered in Wendelstein, Nuremberg, and competent across the globe: thanks to our comprehensive sales network and experienced consultants we are always there for you – right by your side, wherever you are. And not only at our ten Competence Centres in Germany, Austria and Switzerland, but wherever in the world you need us. International and reliable.
Product development and innovation
Since 2010, our in-house research and development team has had access to one of Europe's most modern measuring laboratories: AiMA (the AICHINGER Measurement Area). Across a total area of 90 m² (length 12.5 m, width 7 m, height 3 m), over 170 sensors carry out detailed and exacting measurements of the energy consumption, airflows and temperature stability of our refrigeration units and heating devices. In this way, the Measurement Area offers wholly new opportunities for innovative product development to aid your success – while also fulfilling the stringent safety standards of DIN EN ISO 23953. The quality management system we use has also been certified to DIN ISO 9001:2015 by TÜV Süd. So you can always rely on the quality, performance and safety of our products.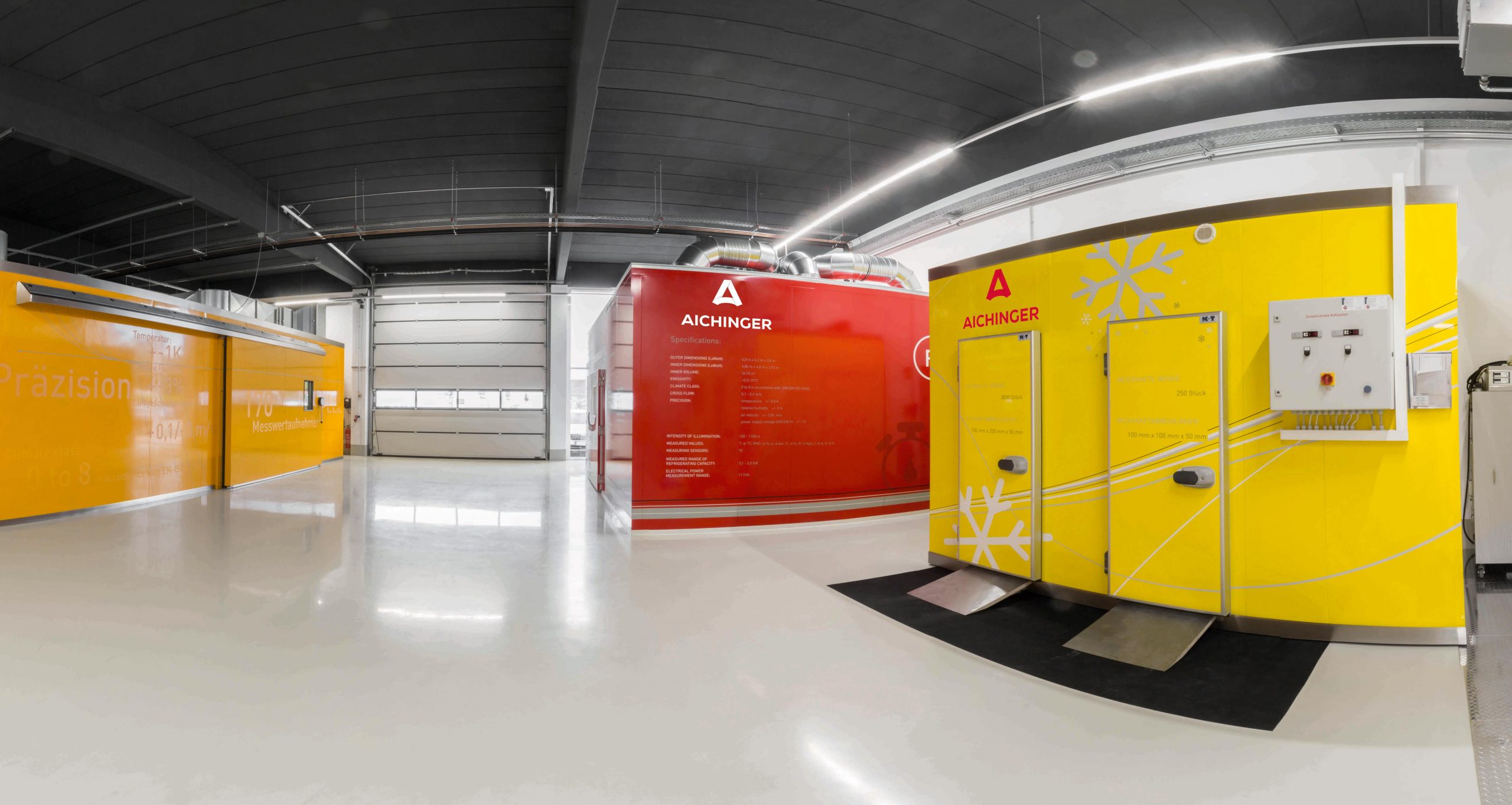 Our management
Günther Hertel took over AICHINGER in 1995. Since that date, in his role of owner, pioneer and innovator, he has helped lay the foundations of AICHINGER's success and aided the company in maximising its potential. In 2018 Dr Oliver Blank joined our management team. His remit covers the sales and marketing departments. He is particularly strongly focused on developing the future strategic alignment of the company and expanding its business at home and abroad. Since 2021, Dr.-Ing. Thomas Grünewald as a further member of our management team, responsible for the technology and organisational departments. He has made a speciality of optimising our high standards where it comes to keeping to budgets and deadlines and making our quality requirements a benchmark in the sector. In June 2021, owner Günther Hertel moved from operational management to the advisory board of the AICHINGER Group.
L–R: Dr. Oliver Blank, Dr.-Ing. Thomas Grünewald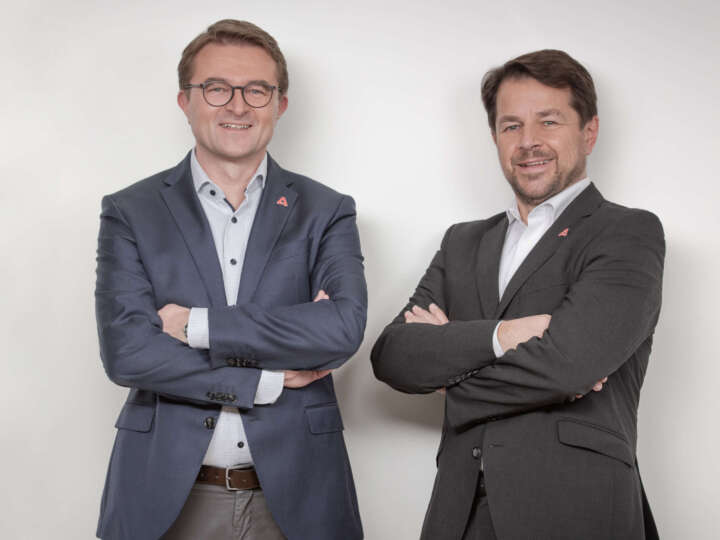 Jobs
Careers at
Aichinger
We know it: our employees' expertise and passion are decisive for our customers' success. That is why we offer our confidence and esteem to our valued team, any why they can expect to receive attractive benefits. Sounds good? We look forward to your application.
Jobs
Careers at
Aichinger
We know it: our employees' expertise and passion are decisive for our customers' success. That is why we offer our confidence and esteem to our valued team, any why they can expect to receive attractive benefits. Sounds good? We look forward to your application.
Are you interested in getting together for success?
No matter what shopfitting challenges you face, we have the perfect solution for you. Find out more about our expertise and our projects, products and services. Get in touch with our team using the contact form below. We will find the right person to answer your query and get back to you.
Many thanks for your query. We will be in touch.
An error occurred. Please try again later.
*Mandatory fields
Please reduce the file size to a maximum of 30MB.
* In possession of professional liability insurance
* You consent hereby to the processing of your data to handle your request. You can find further information and instructions for withdrawal of consent in the data protection declaration.