Products
Front.LINE

– individual presentation that really draws in customers

Eye to eye with your customers: the Front.LINE refrigeration unit fits perfectly into your counter, impressing with its numerous presentation and stocking options – over three levels.
You benefit from

Presentation

Quality
Tried-and-tested SIRIUS® technology

Flexibility
Variable interior furnishings
The advantages of
Front.LINE

:
Excellent long-distance impact
Seamless integration into the counter progression
Products at customers' eye-level
Numerous presentation options
Maximum operational reliability thanks to proven SIRIUS® technology
Stockage and presentation
Variable interior fittings, hangers, glass shelves, perforated shelves
Fish presentation on three ice levels including shelf lighting
Temperature classes MO+* / MO / M1 / M2 / H1 t0 max. –6 °C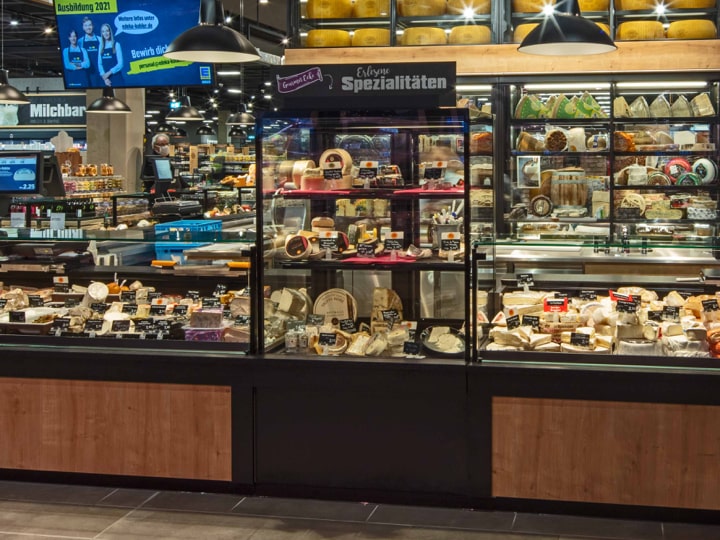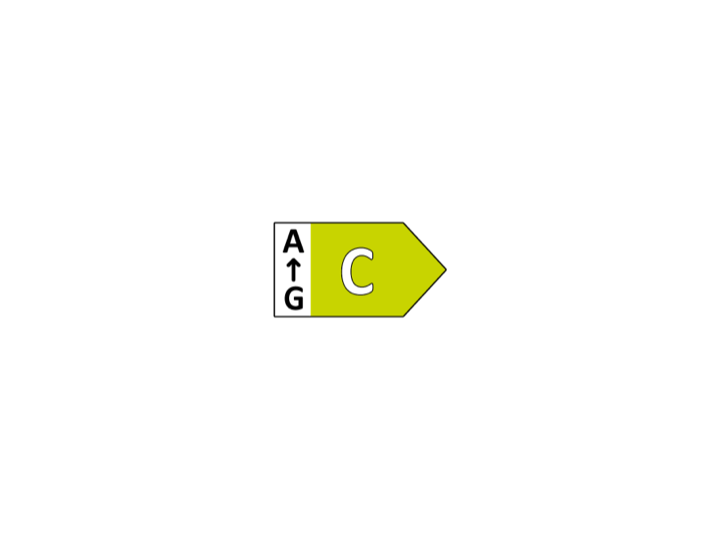 More transparency for you
As part of the new EU directives, we are happy to provide you with information on the energy efficiency of our products. You can find out more details about ecodesign and energy consumption labeling here: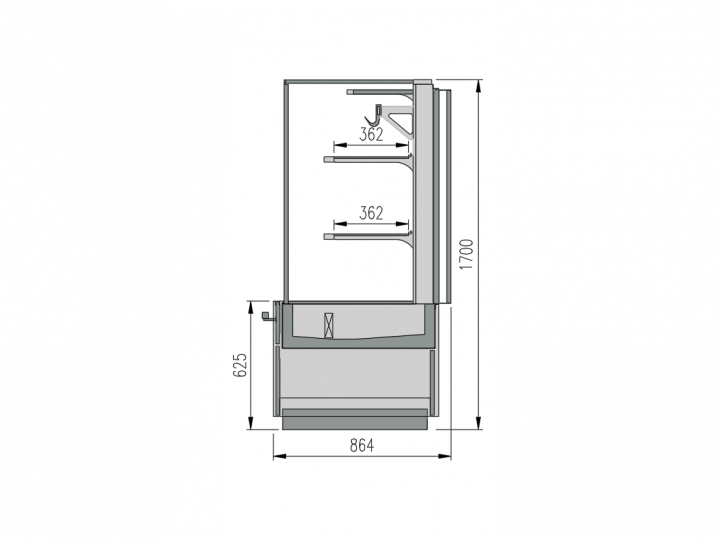 Facts and figures
We will be happy to offer you advice on how best to integrate the Front.LINE in your store concept and what placement options you can make use of – helping you to achieve a lasting increase in sales.
Individual placement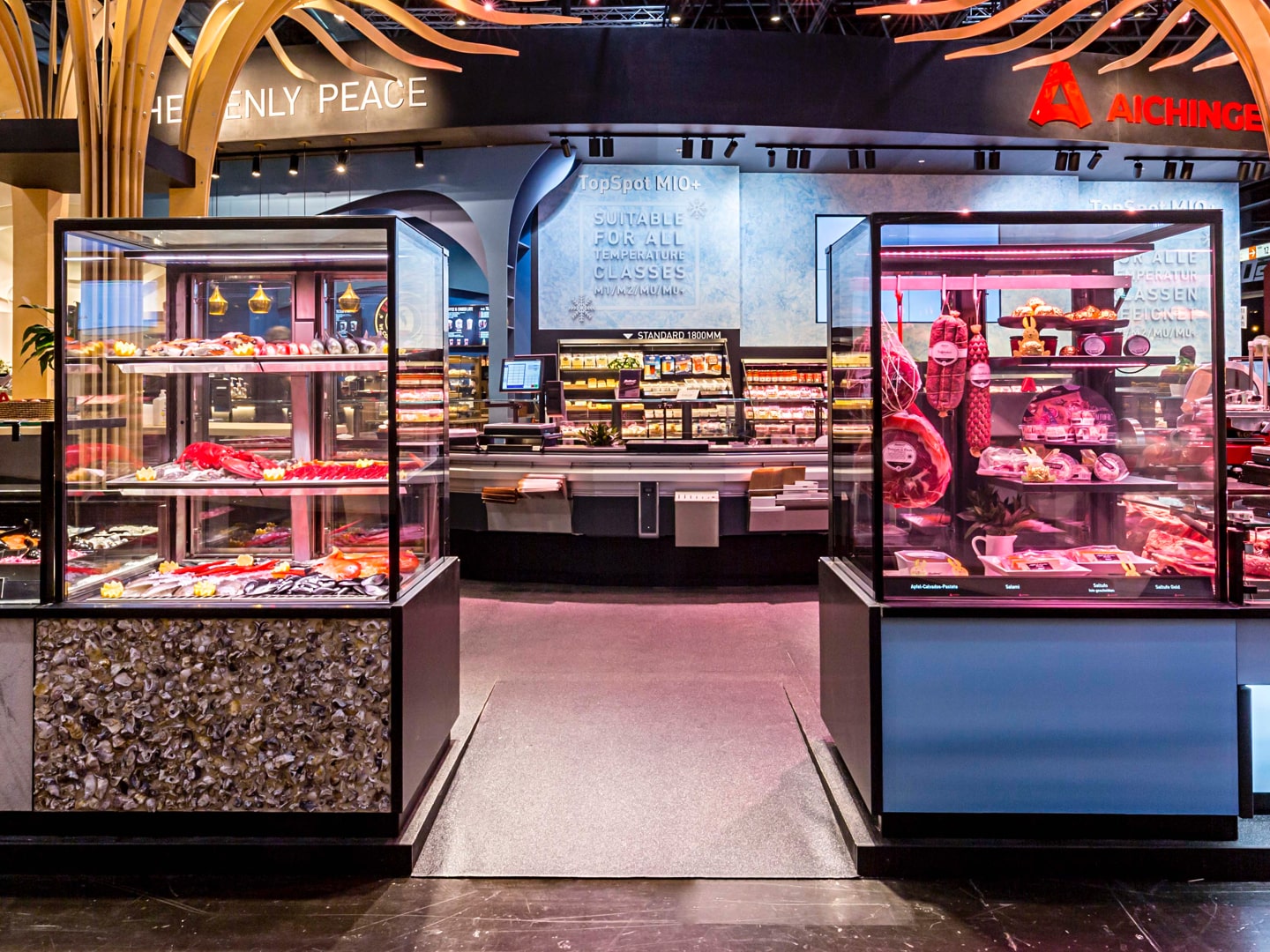 Attachment to left or right
Your best product at eye level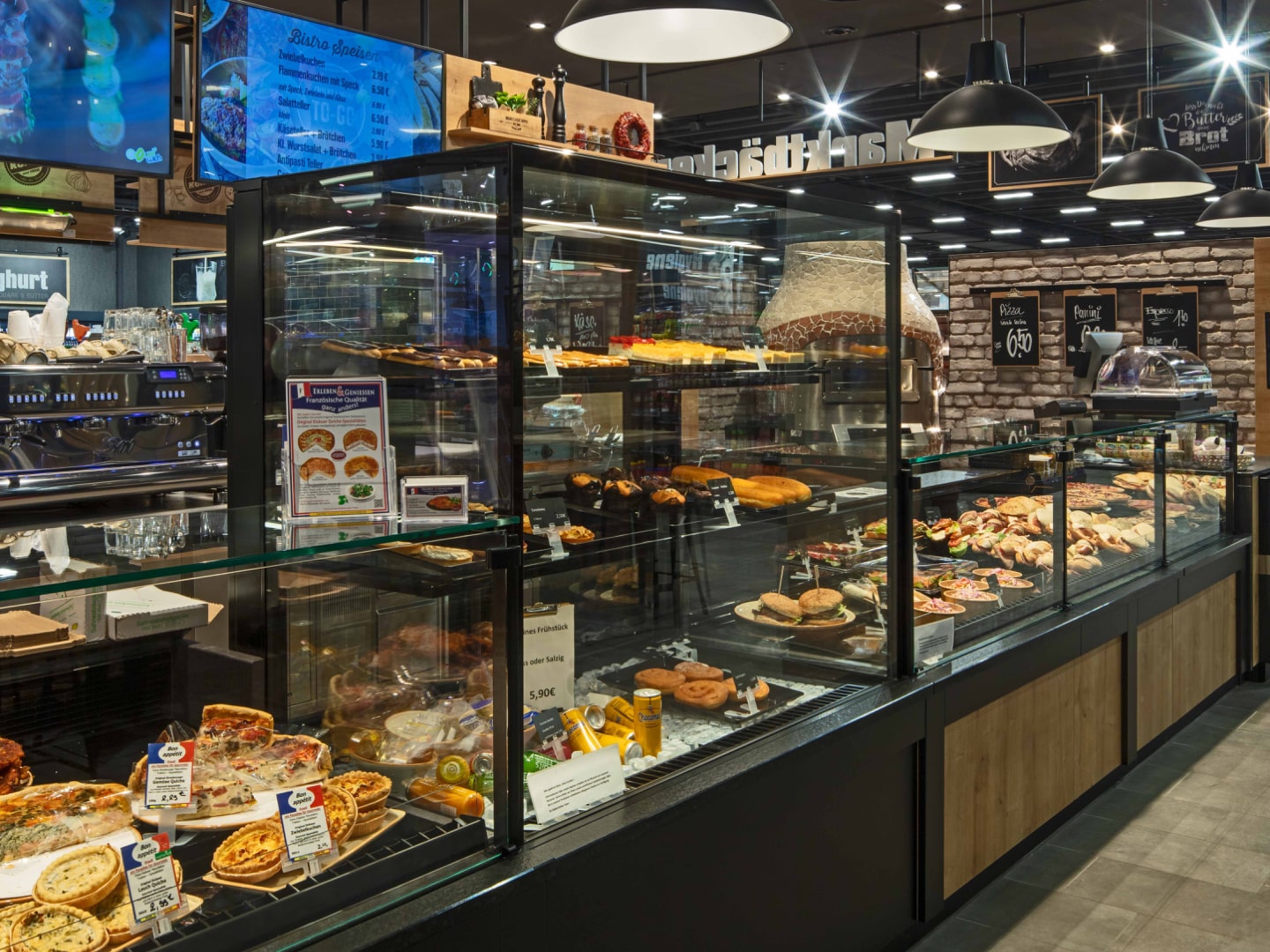 As part of a larger counter
Your product highlights in focus
Discover
More
AICHINGER

products for your sales success

Get to know even more high-quality products with which you can bring your sales floor to the next level. For greater variety, buoyant sales and contented customers.
Are you interested in getting together for success?
No matter what shopfitting challenges you face, we have the perfect solution for you. Find out more about our expertise and our projects, products and services. Get in touch with our team using the contact form below. We will find the right person to answer your query and get back to you.
Many thanks for your query. We will be in touch.
An error occurred. Please try again later.
All fields are obligatory.
In possession of professional liability insurance
You consent hereby to the processing of your data to handle your request. You can find further information and instructions for withdrawal of consent in the data protection declaration.