Zurheide Feine Kost, Oberhausen
Zurheide Feine Kost is one of the top culinary addresses in the Ruhr region. An extensive range of fresh produce and the excellent restaurant in the checkout area make the grocery store the place to go for customers who value not only quality but also quantity when it comes to food. When remodeling the Oberhausen store, the store operators focused on a concept that would make the store fit for the future in every respect. AICHINGER was asked to design the entire fresh food area including the open preparation rooms and to design and plan the counter area of the restaurant including the open kitchen. A combination of the SIRIUS®3 and TopSpot MIO+ refrigerated cabinets put the exquisite goods in the fresh food area in a sales-boosting light. In the restaurant, our SIRIUS®3 refrigerated counter in the curved "Swing" version attracts all eyes. Our FreshMaxx 2 salad bar and our GOURMET restaurant counter ensure that this feast for the palate is also a feast for the eyes.
These products you have seen
Always fresh – always delicious – always perfect: We show you how to offer variety, maintain quality and enhance products. For a unique offer and happy customers.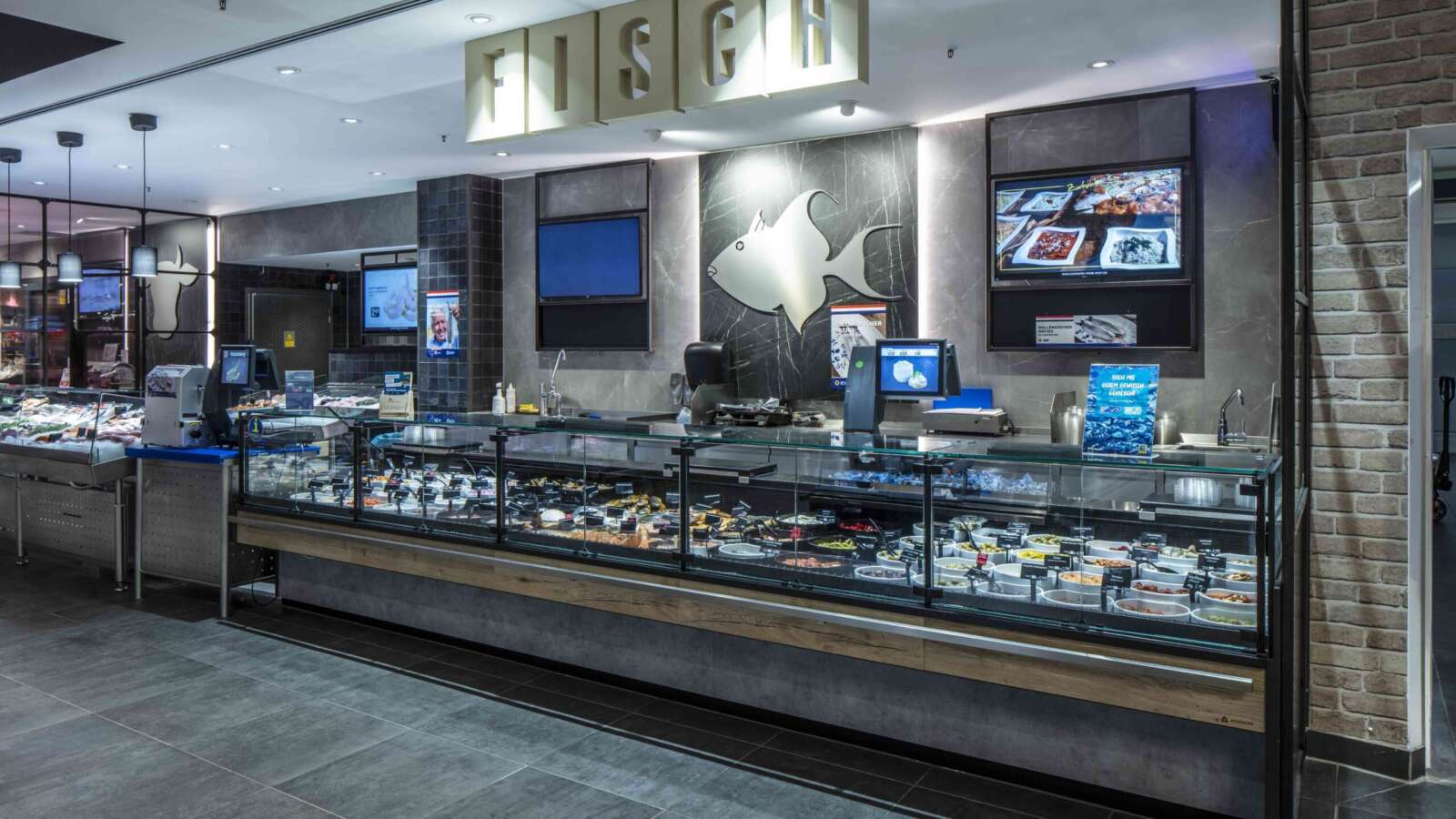 3.800 m²
size
Oberhausen, shopping center in residential area
location
Germany
country
AICHINGERplus inside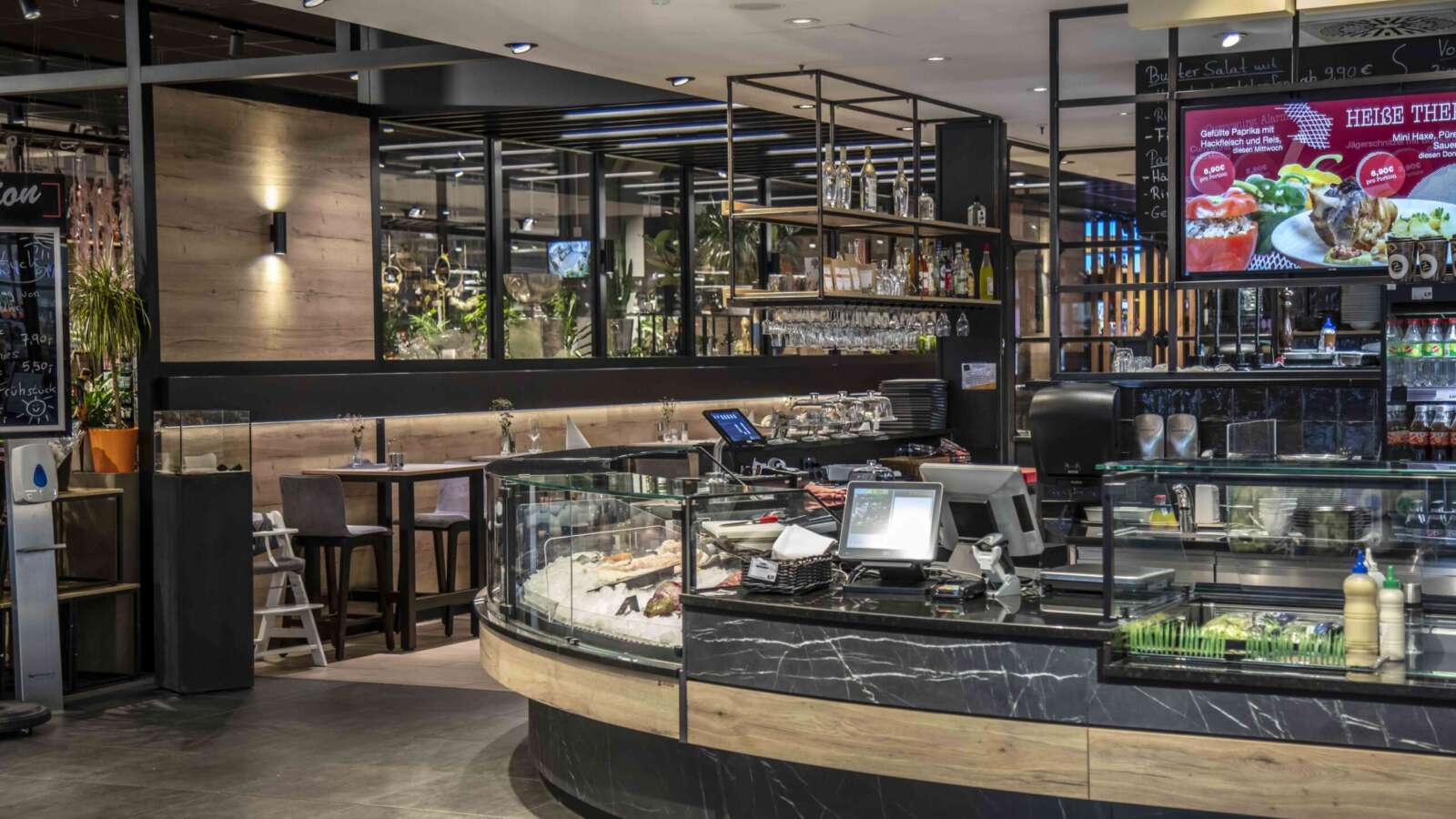 Are you interested in getting together for success?
No matter what shopfitting challenges you face, we have the perfect solution for you. Find out more about our expertise and our projects, products and services. Get in touch with our team using the contact form below. We will find the right person to answer your query and get back to you.
Many thanks for your query. We will be in touch.
An error occurred. Please try again later.
*Mandatory fields
Please reduce the file size to a maximum of 30MB.
* In possession of professional liability insurance
* You consent hereby to the processing of your data to handle your request. You can find further information and instructions for withdrawal of consent in the data protection declaration.