Butcher's Shop Wittmann, Neumarkt in der Oberpfalz
The butcher's craft is an art – this is what the Wittmann family wants to show their guests in their completely remodeled butcher's store including snack corner. Together with the customer, we developed individual solutions for the sales and snack bar counters, the back area, and the shelving solutions in the merchandise area to showcase this craftsmanship. The eye-catcher in the store is the wall in the seating area of the new snack bar: a graffiti artist has magically rendered the Mona Lisa and other well-known figures, complete with white sausages (Weisswürste), on the wall there.
These products you have seen
Always fresh – always delicious – always perfect: We show you how to offer variety, preserve quality, and enhance products. For a unique selection and delighted customers.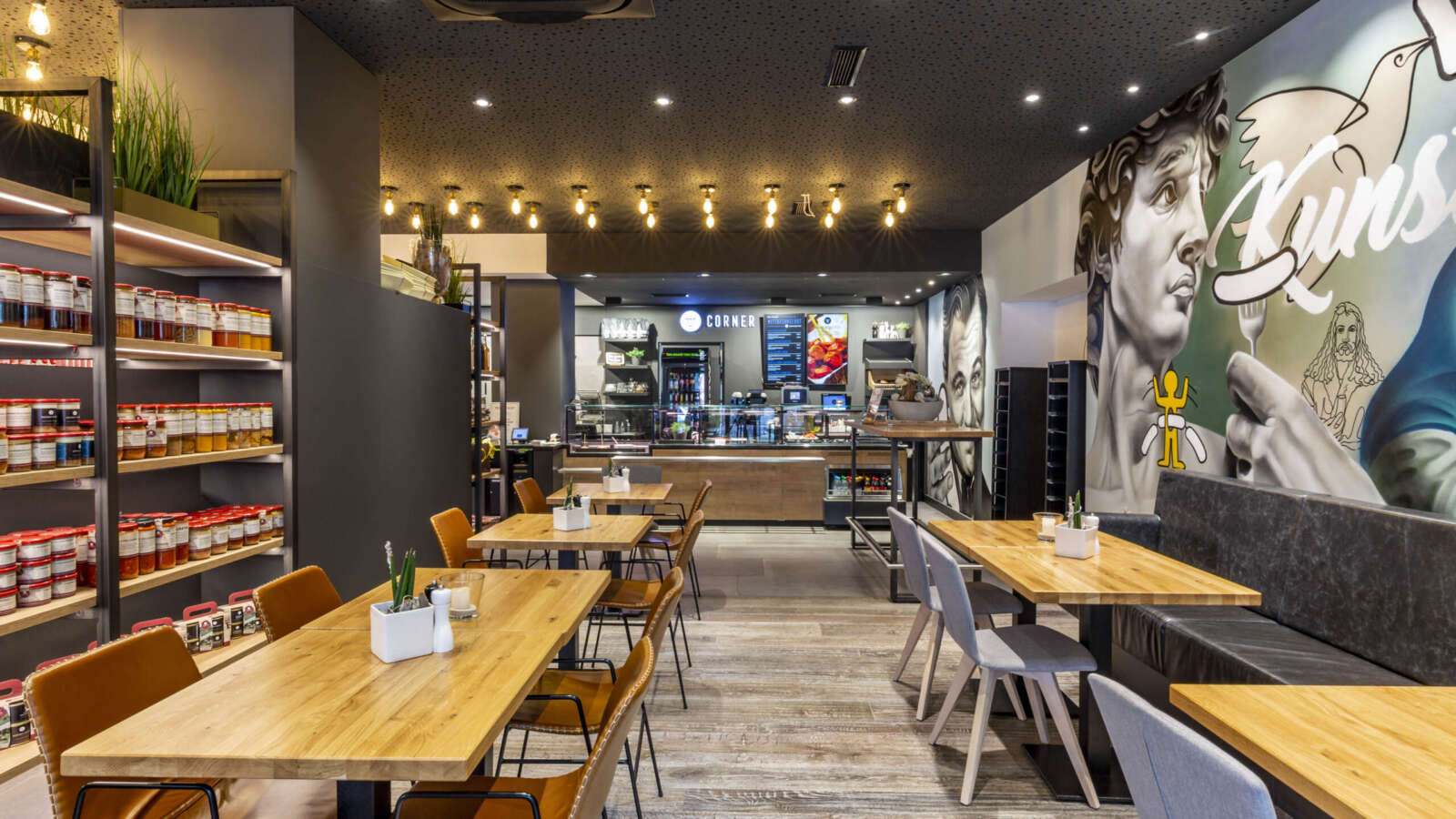 115m²
Size
Bahnhofsstraße, Neumarkt in der Oberpfalz
Location
Germany
Country
Are you interested in getting together for success?
No matter what shopfitting challenges you face, we have the perfect solution for you. Find out more about our expertise and our projects, products and services. Get in touch with our team using the contact form below. We will find the right person to answer your query and get back to you.
Many thanks for your query. We will be in touch.
An error occurred. Please try again later.
*Mandatory fields
Please reduce the file size to a maximum of 30MB.
* In possession of professional liability insurance
* You consent hereby to the processing of your data to handle your request. You can find further information and instructions for withdrawal of consent in the data protection declaration.