Bakery Pfyl, Hausen am Albis
Already visible from the outside, the building with its red facade attracts attention. The interior of the very exquisitely designed store also knows how to impress. Here, tempting pastry and confectionery products meet a design-strong store concept. The entire store as well as the ARTline counter are made mostly of real woods and thus form a very harmonious picture. The special feature: With the help of the automatically descending front window, the changeover from service to self-service operation is even smoother.
[BakeryPfylHausenamAlbis_EN]
These products you have seen
Always fresh – always delicious – always perfect: We show you how to offer variety, preserve quality, and enhance products. For a unique selection and delighted customers.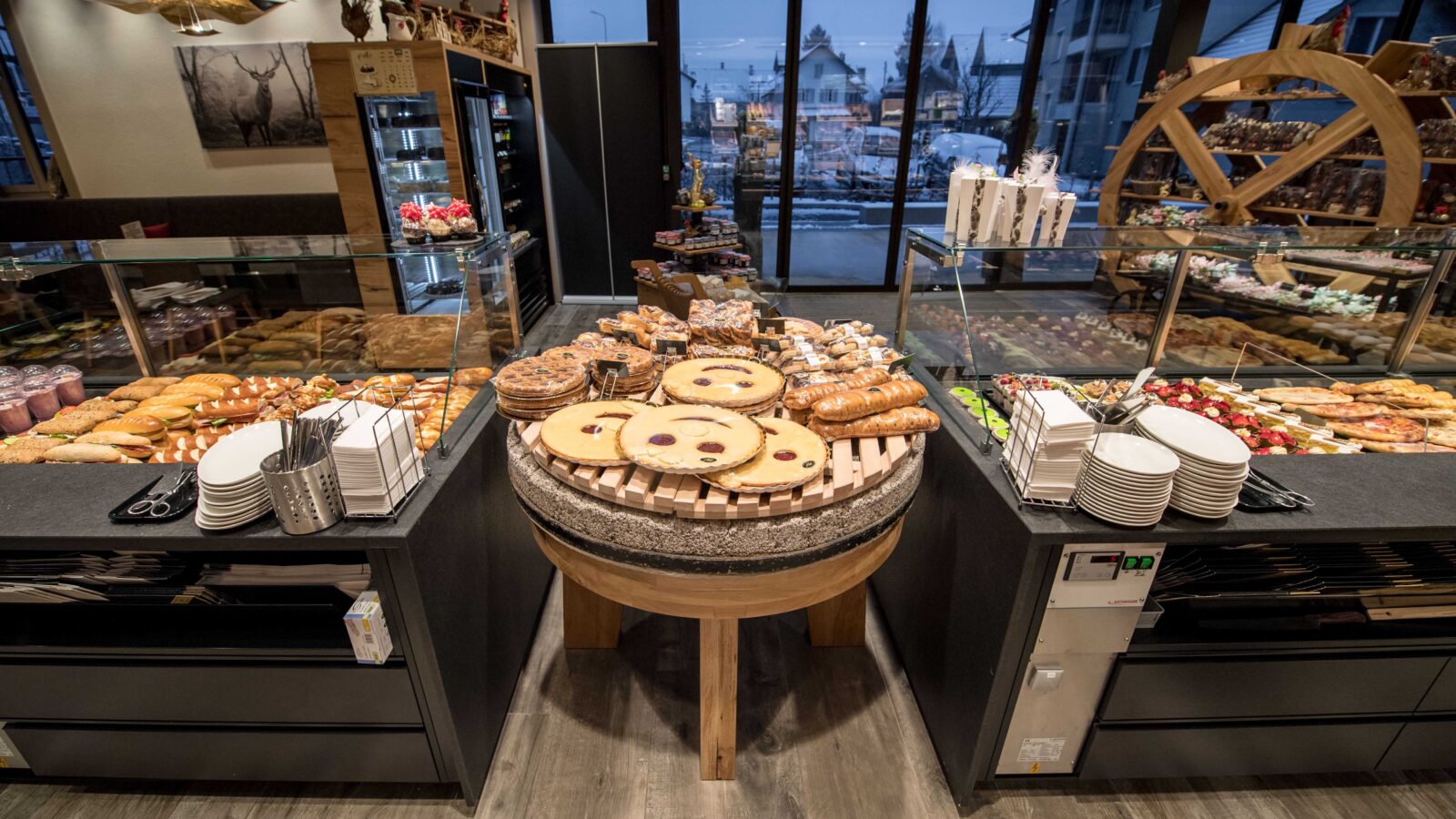 133 m²
Size
Hausen am Albis, villiage center
Location
Switzerland
Country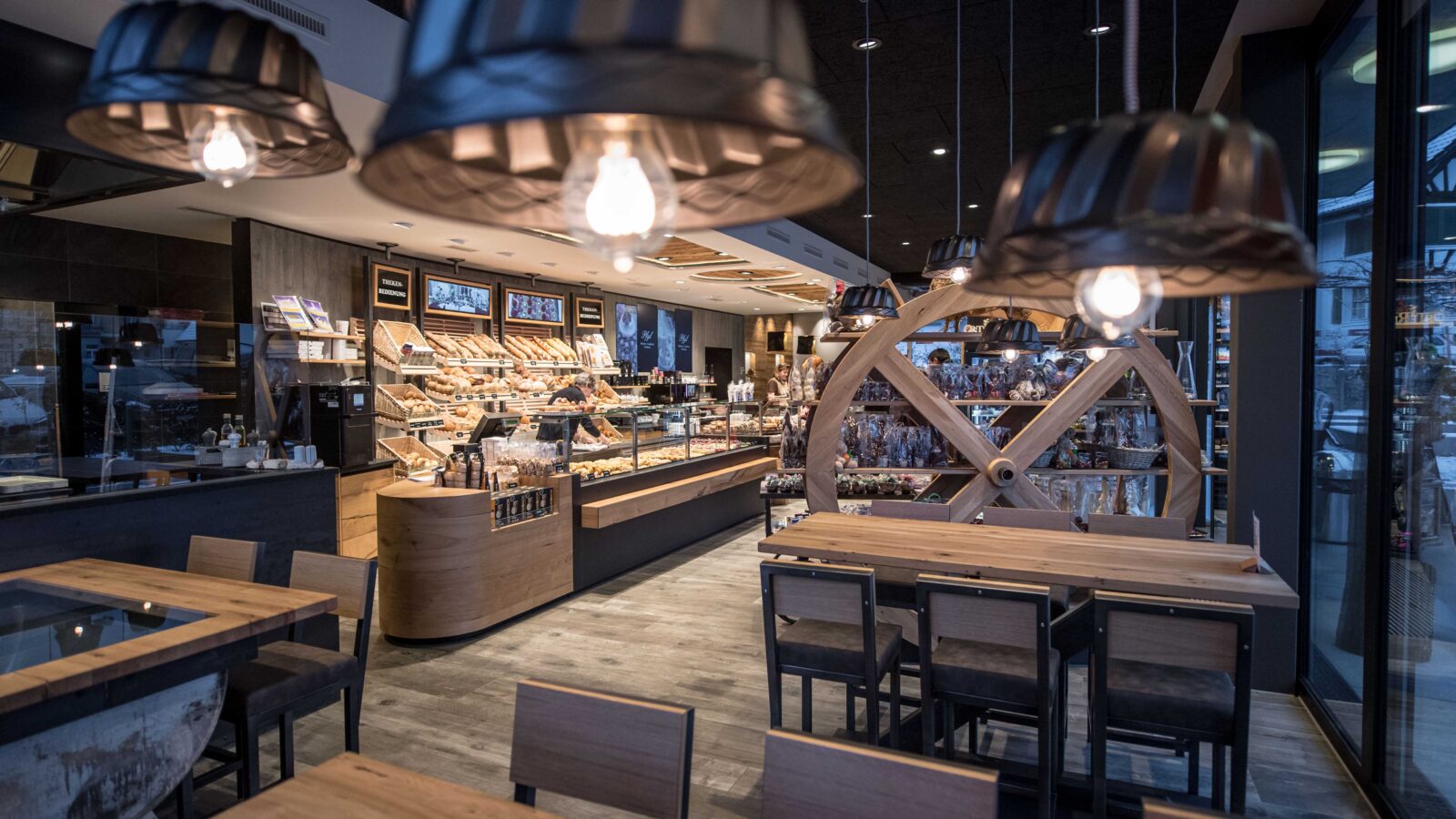 Are you interested in getting together for success?
No matter what shopfitting challenges you face, we have the perfect solution for you. Find out more about our expertise and our projects, products and services. Get in touch with our team using the contact form below. We will find the right person to answer your query and get back to you.
Many thanks for your query. We will be in touch.
An error occurred. Please try again later.
*Mandatory fields
Please reduce the file size to a maximum of 30MB.
* In possession of professional liability insurance
* You consent hereby to the processing of your data to handle your request. You can find further information and instructions for withdrawal of consent in the data protection declaration.