De Schnékert Bakery Roodt Syre
From lobster to chocolate tartlets: De Schnékert Bakery in Luxembourg is known and loved for its wide variety of offerings. In addition to classic baked goods, customers can also enjoy hot meals, gourmet delicacies and patisserie. For the new construction of the branch, integrated in the entrance area of the Cactus Shopping Centre in Roodt Syre, we were not only able to supply custom-fit counter solutions, but were also responsible for the complete interior design. The absolute eye-catcher is the artistic wall paneling in the seating area – which is held in very modern purple and blue tones. The exquisite products are perfectly set into the scene in a combination of the SIRIUS®3 refrigerated counters and the TopSpot MIO+ self-service refrigerated shelving as well as the GOURMET and PANEVARI® presentation furniture.
These products you have seen
Always fresh – always delicious – always perfect: We show you how to offer variety, preserve quality, and enhance products. For a unique selection and delighted customers.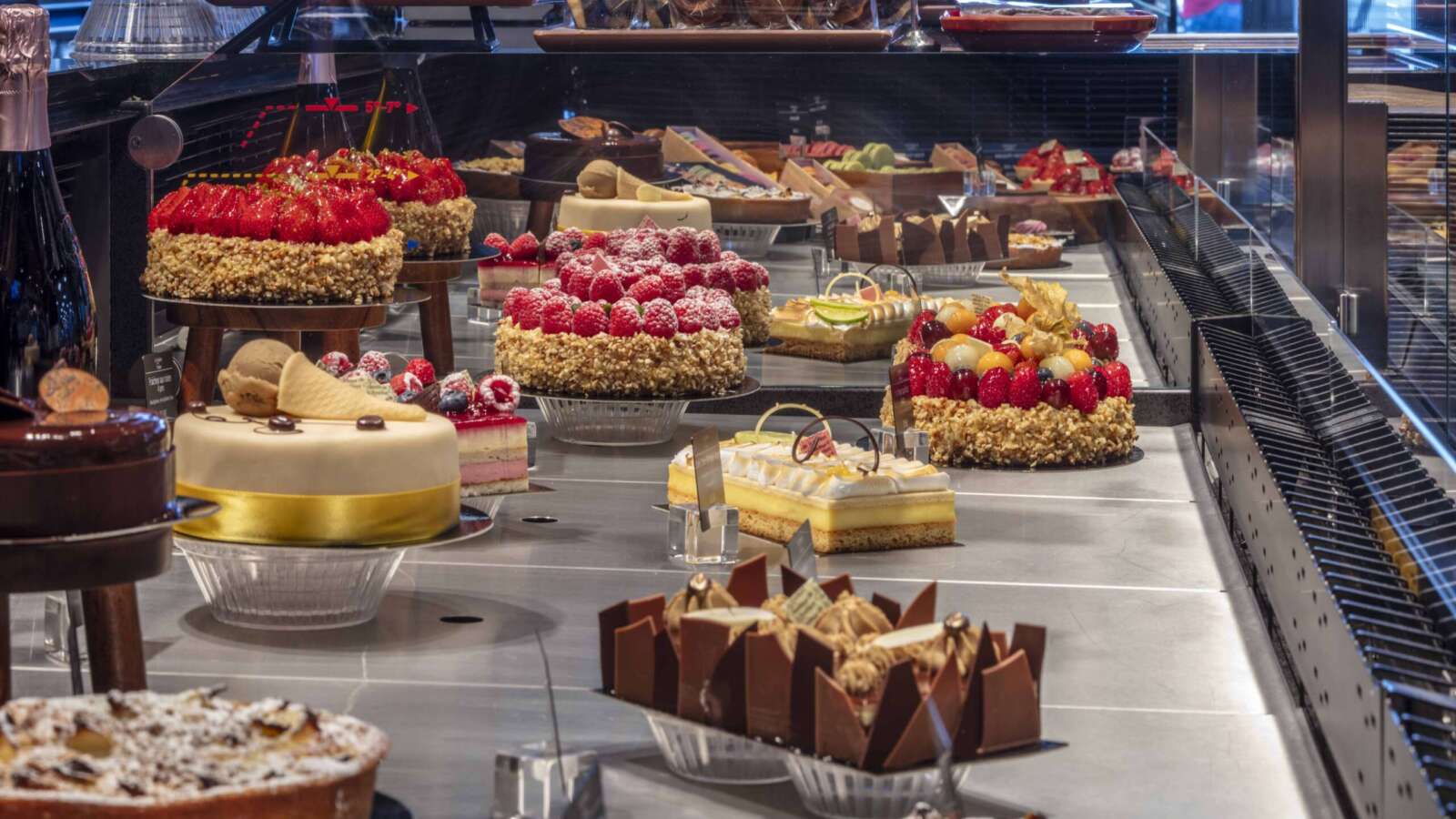 220 m²
size
Roodt Syre, outskirts
location
Luxembourg
country
AICHINGERplus inside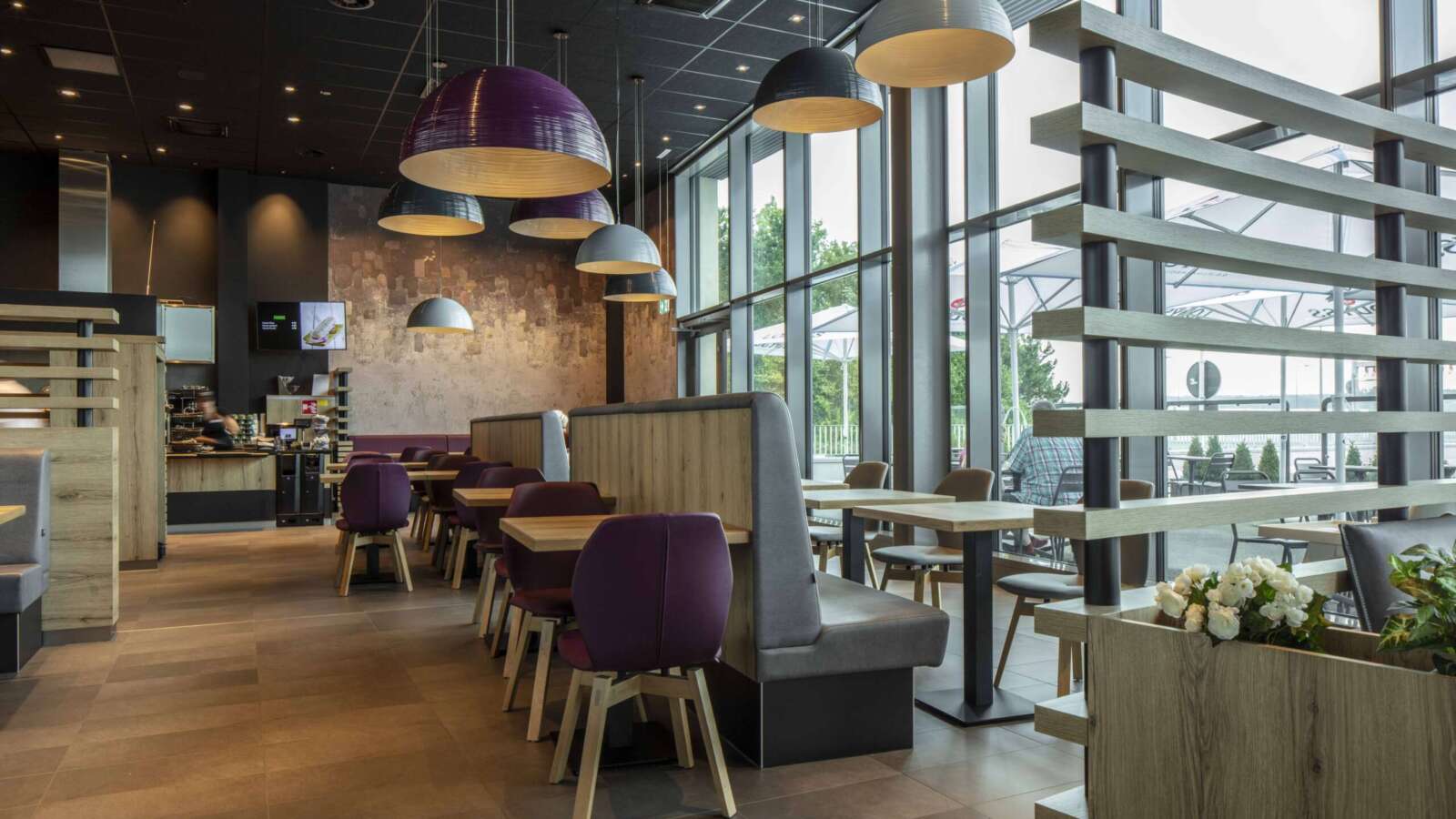 Are you interested in getting together for success?
No matter what shopfitting challenges you face, we have the perfect solution for you. Find out more about our expertise and our projects, products and services. Get in touch with our team using the contact form below. We will find the right person to answer your query and get back to you.
Many thanks for your query. We will be in touch.
An error occurred. Please try again later.
*Mandatory fields
Please reduce the file size to a maximum of 30MB.
* In possession of professional liability insurance
* You consent hereby to the processing of your data to handle your request. You can find further information and instructions for withdrawal of consent in the data protection declaration.