Products
SeaMaxx – extra impetus for fresh produce
SeaMaxx really rounds out your product presentation. Put the freshness of your products centre stage – on a bed of crushed ice with no additional refrigeration. Ideal for fish, seafood, salads and deli.
You benefit from

Presentation
Circular, manually rotating 360° display surface

Efficiency
No additional refrigeration necessary

Ease of handling
The advantages of SeaMaxx:
Rotary presentation display for attractive presentation of food
For presentation on crushed ice only
Perfect for fish, shellfish, salads and delicacies
No additional cooling required
Individual front design according to customer request
Available in three diameters
Easy to clean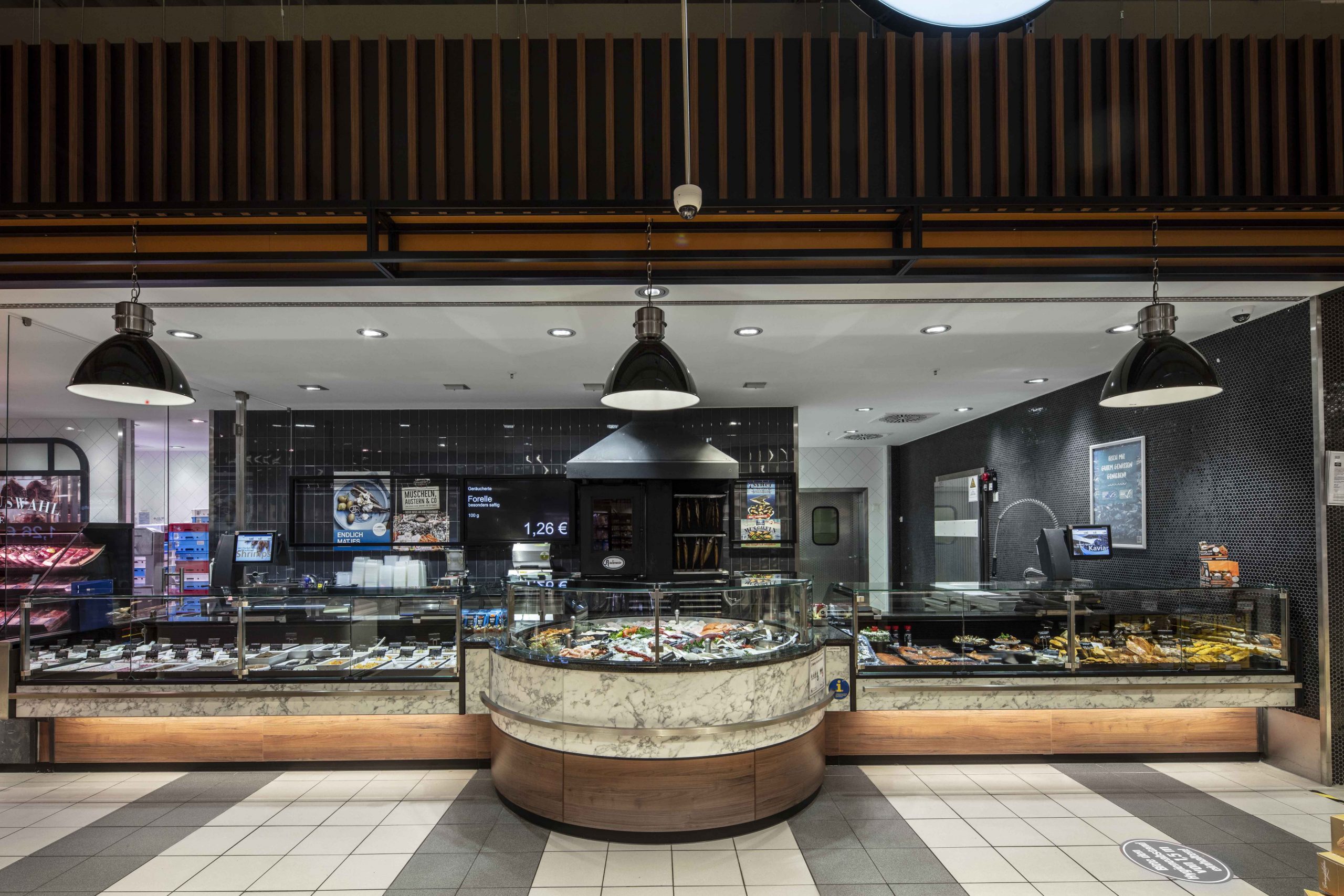 Facts and figures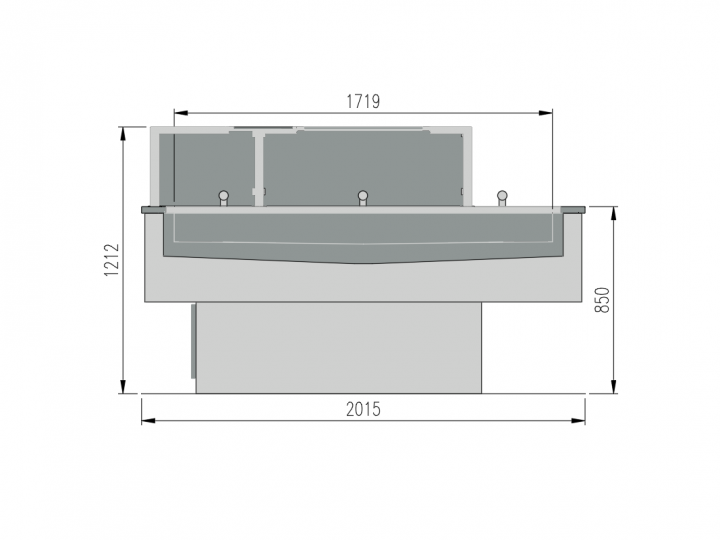 2,30 m²
maximum footprint
3
Module sizes available
Individual design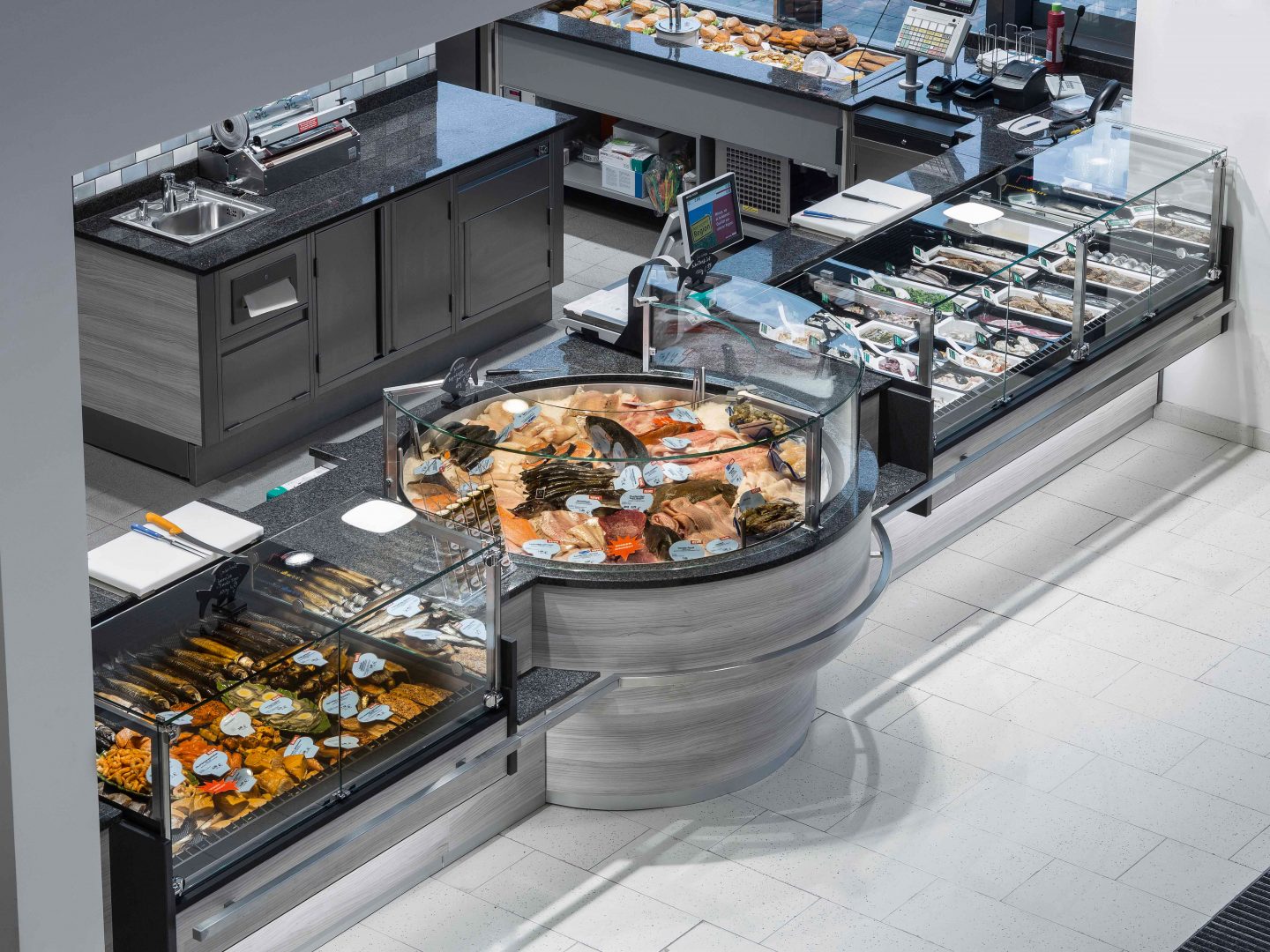 Wood effect
A modern interpretation of wooden frontage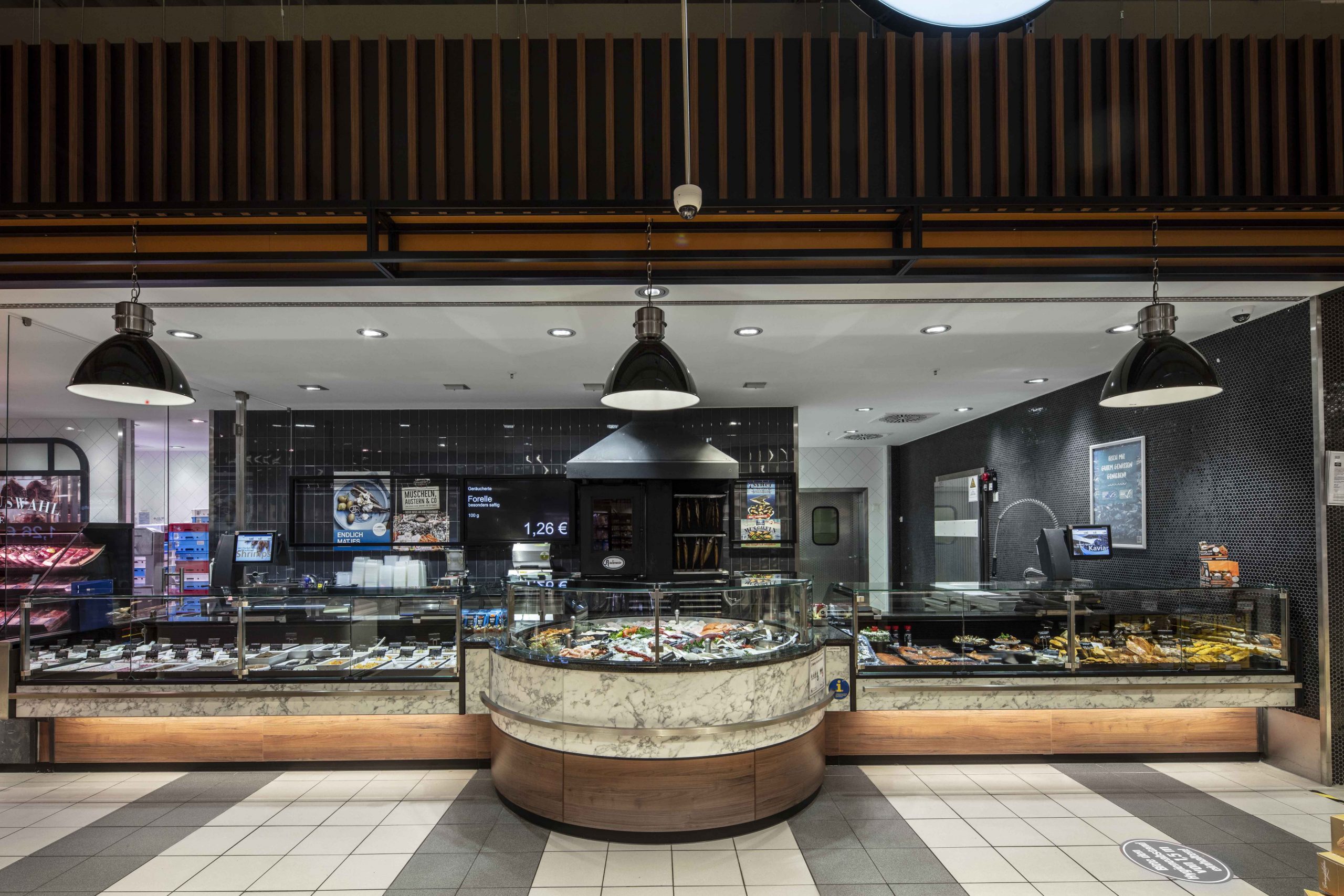 Marble effect
High-quality design for fresh fish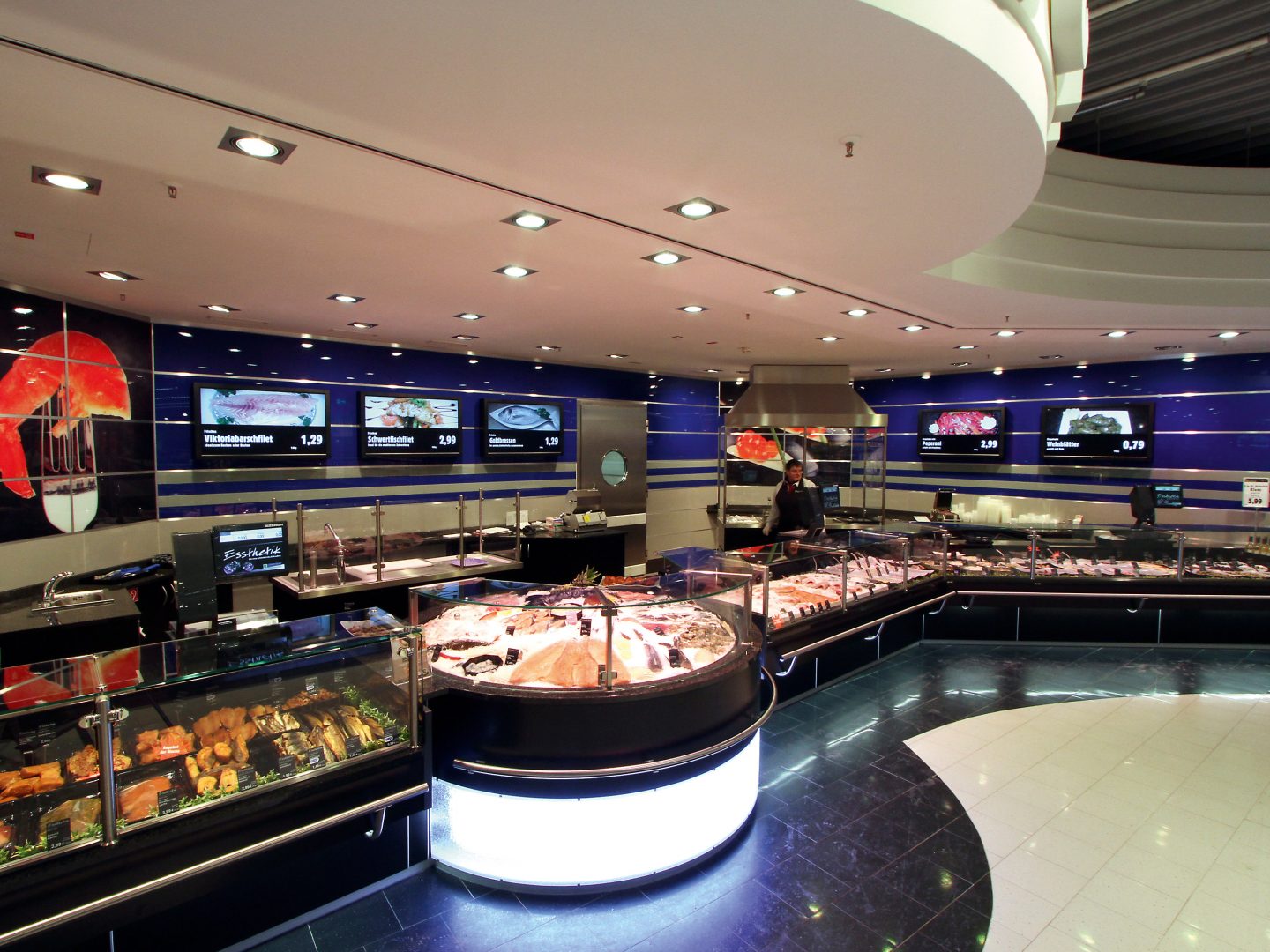 Backlit perspex
Cast your product in the perfect light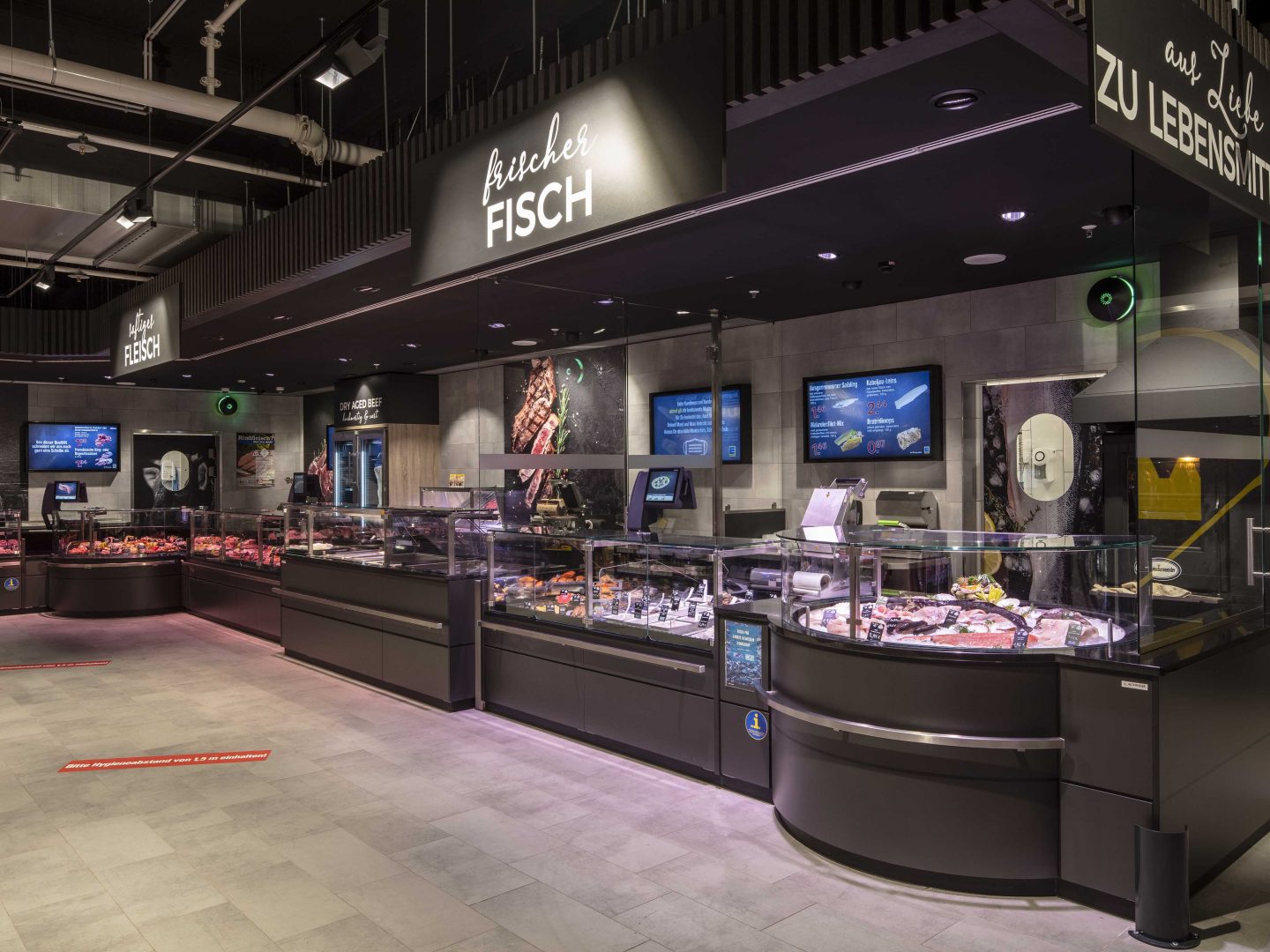 Black steel effect
Give your products timeless chic
Discover
More
AICHINGER

products for your sales success

Get to know even more high-quality products with which you can bring your sales floor to the next level. For greater variety, buoyant sales and contented customers.
Are you interested in getting together for success?
No matter what shopfitting challenges you face, we have the perfect solution for you. Find out more about our expertise and our projects, products and services. Get in touch with our team using the contact form below. We will find the right person to answer your query and get back to you.
Many thanks for your query. We will be in touch.
An error occurred. Please try again later.
*Mandatory fields
Please reduce the file size to a maximum of 30MB.
* In possession of professional liability insurance
* You consent hereby to the processing of your data to handle your request. You can find further information and instructions for withdrawal of consent in the data protection declaration.