Products
GOURMET

– exquisite flavour, appetising presentation

A feast for the eyes: whether heating, cooling or preparing food – with our all-rounder, GOURMET, your customers will experience freshness and quality in the flesh. As a service counter, self-service or for preparation at table level.
You benefit from

Presentation
Optimum product presentation – whether low down or at table level

Flexibility
Absolute flexibility of combination

Efficiency
Low energy consumption, low operational costs

Ease of handling
Maximum hygiene, easy to clean
The advantages of
GOURMET

:
Flexible design grid for universal use
Conversion from service counter to SB possible
Easy cleaning
Low energy consumption and operating costs
Excellent product presentation through the flexible use of different trays
Ideal for

PLATTE 64 & 74

Stainless steel frame for thermal devices
Optimum hygiene thanks to CNS
LED lighting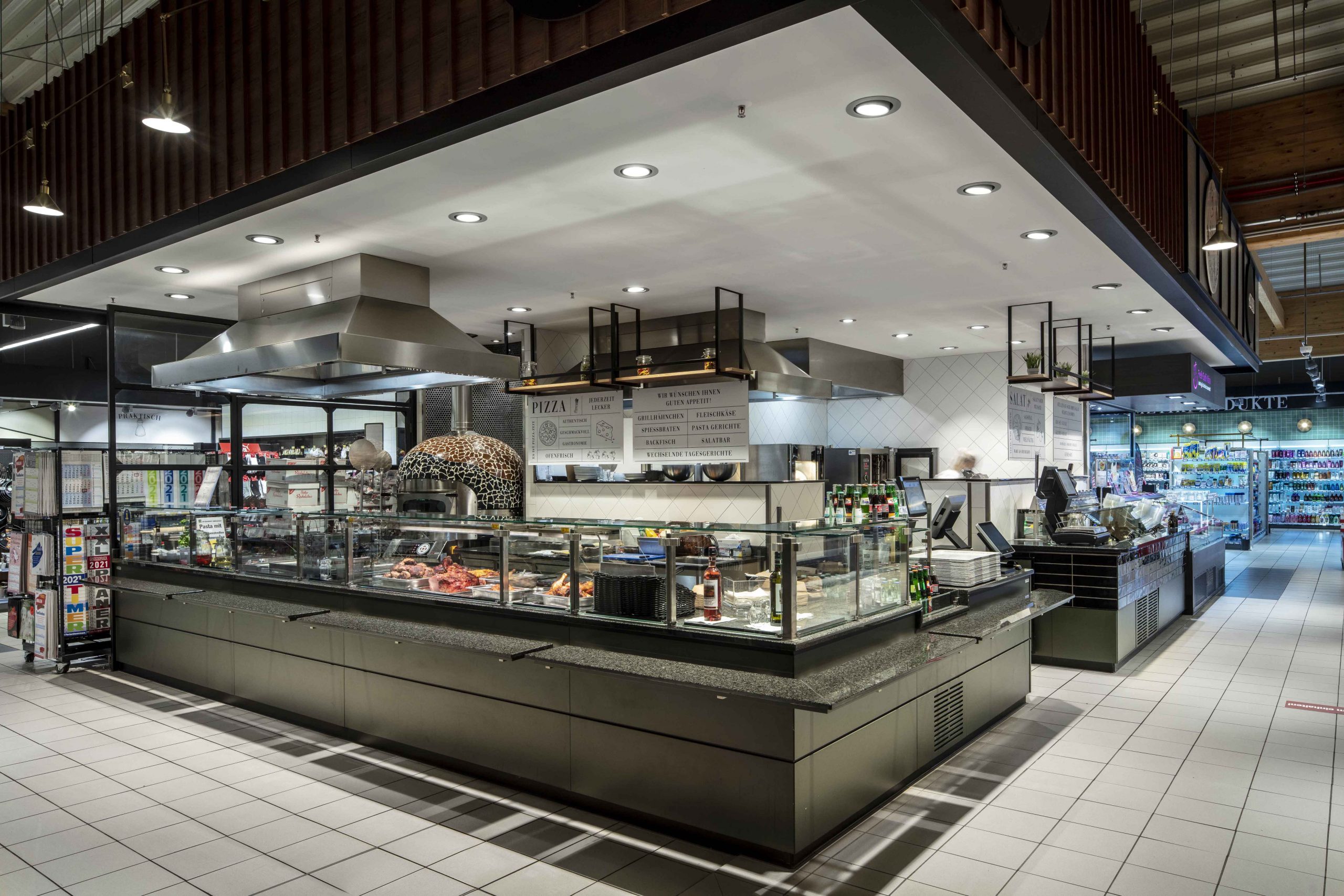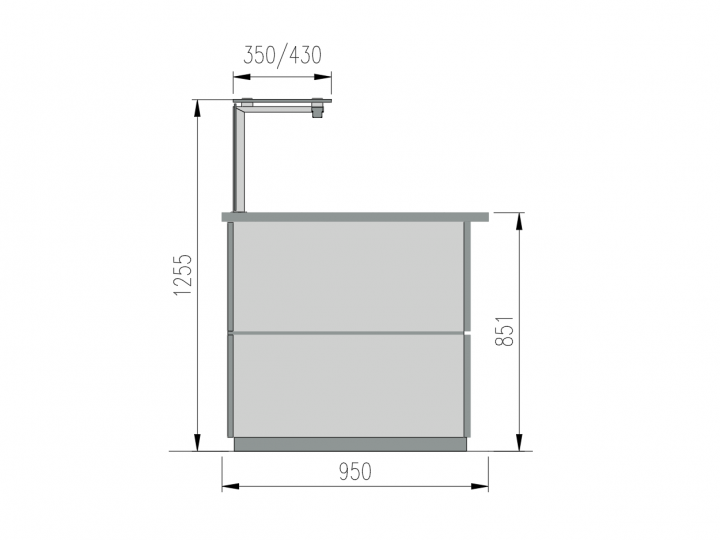 Facts and figures
We will be happy to offer you advice on how best to integrate the GOURMET in your store concept and what placement options you can make use of – helping you to achieve a lasting increase in sales.
Individual presentation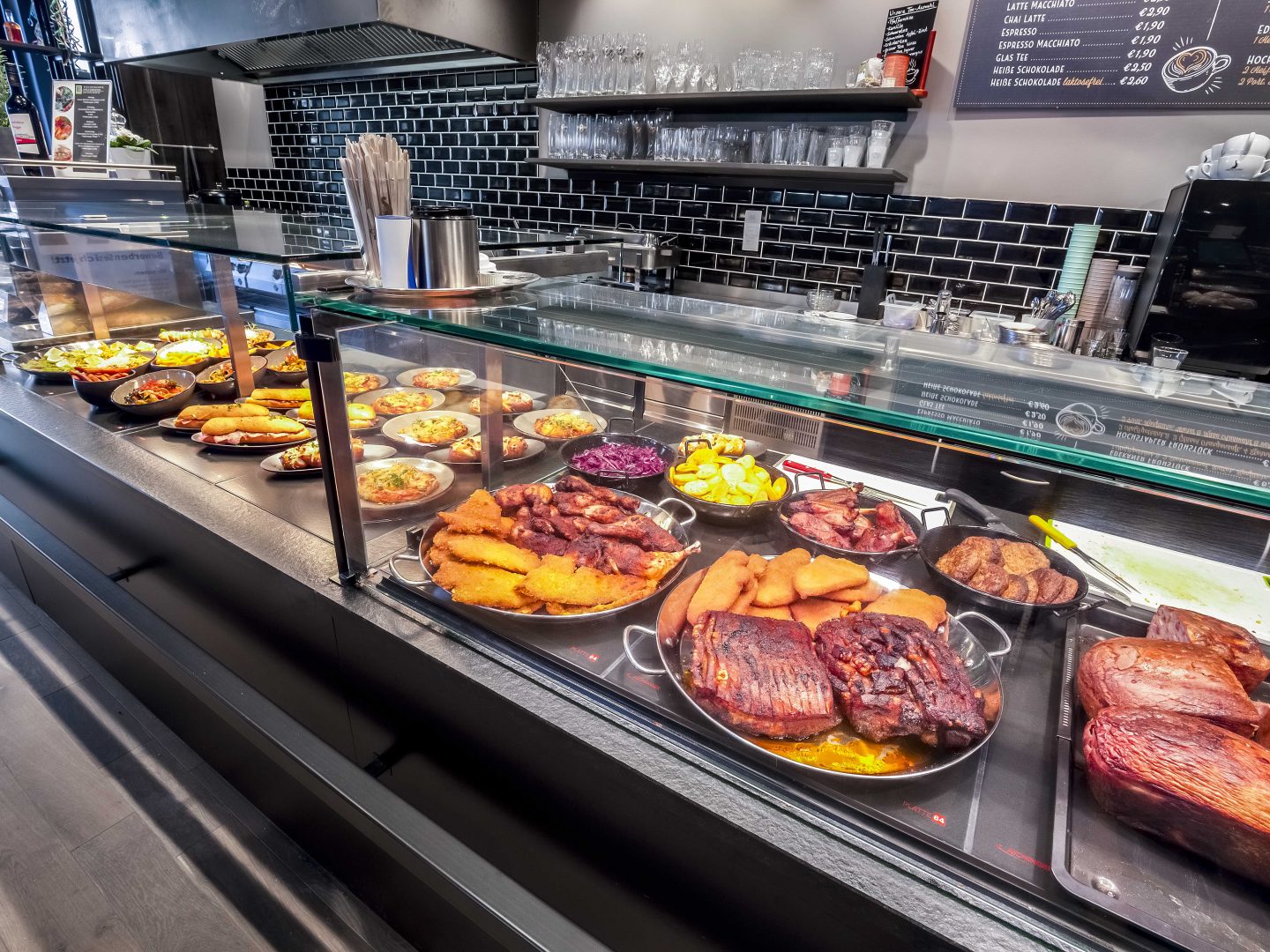 Hot counter
For all ready-to-eat dishes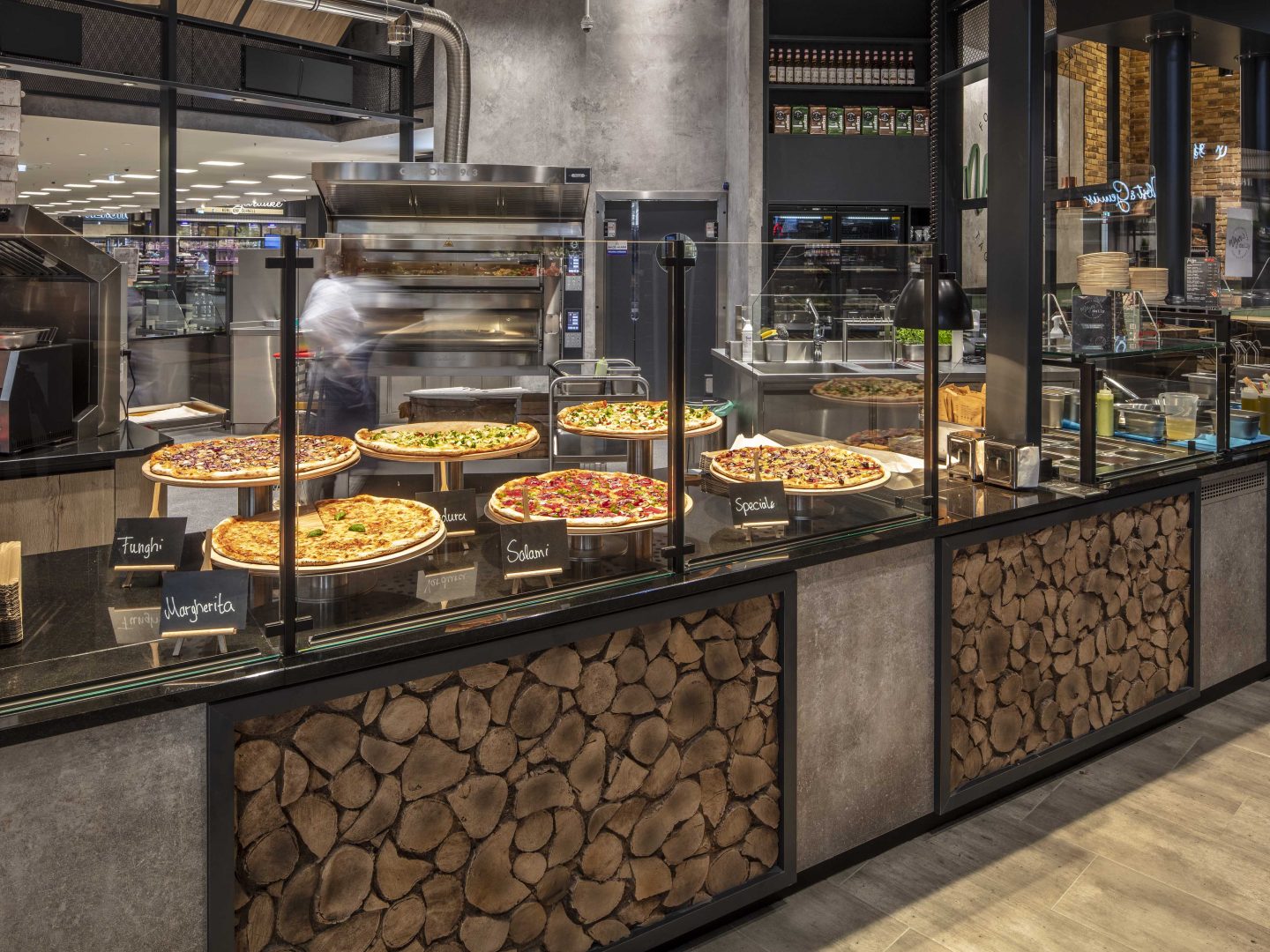 Heating
For dishes that need warming up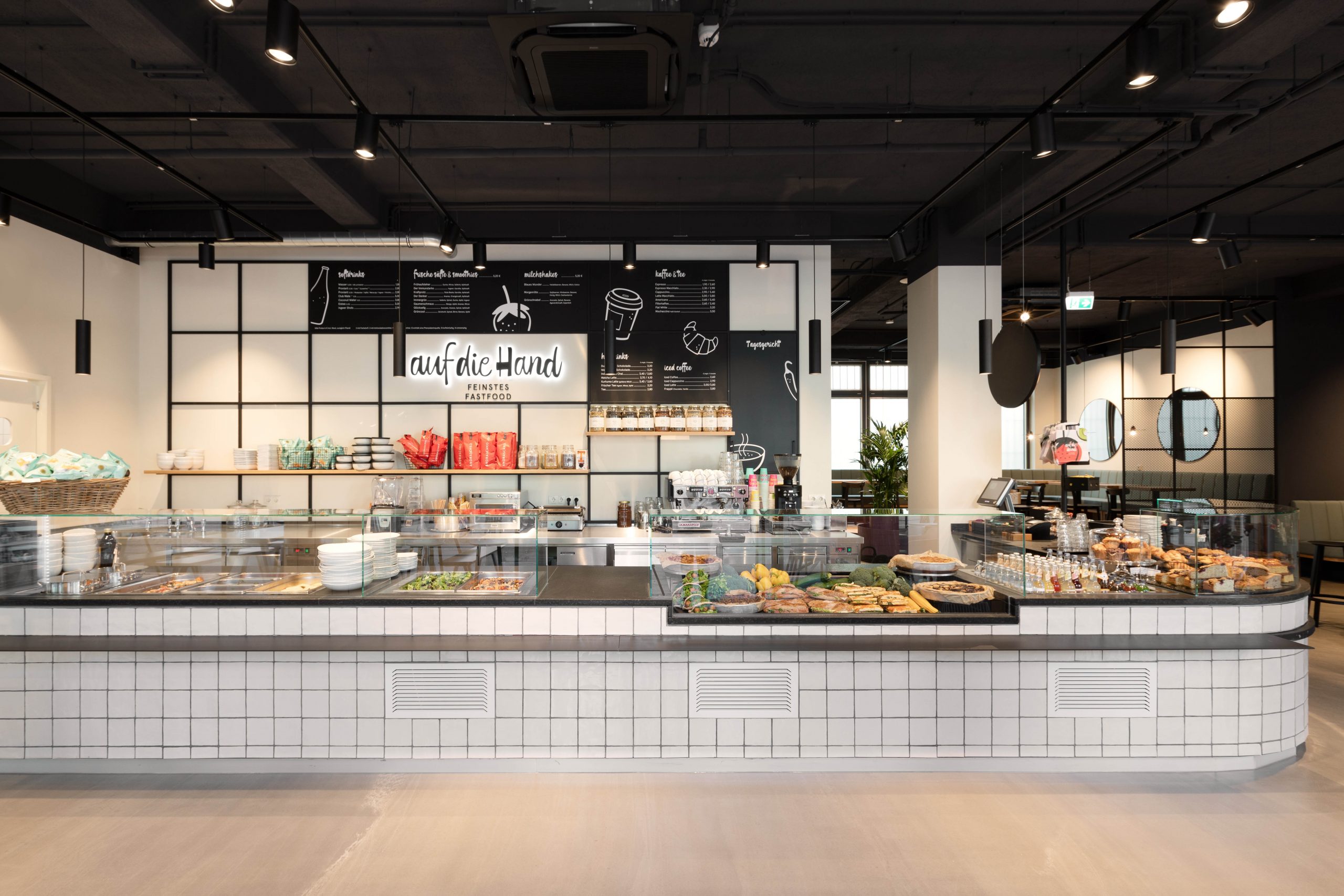 Cooling
Ideal for chilled dishes or ready meals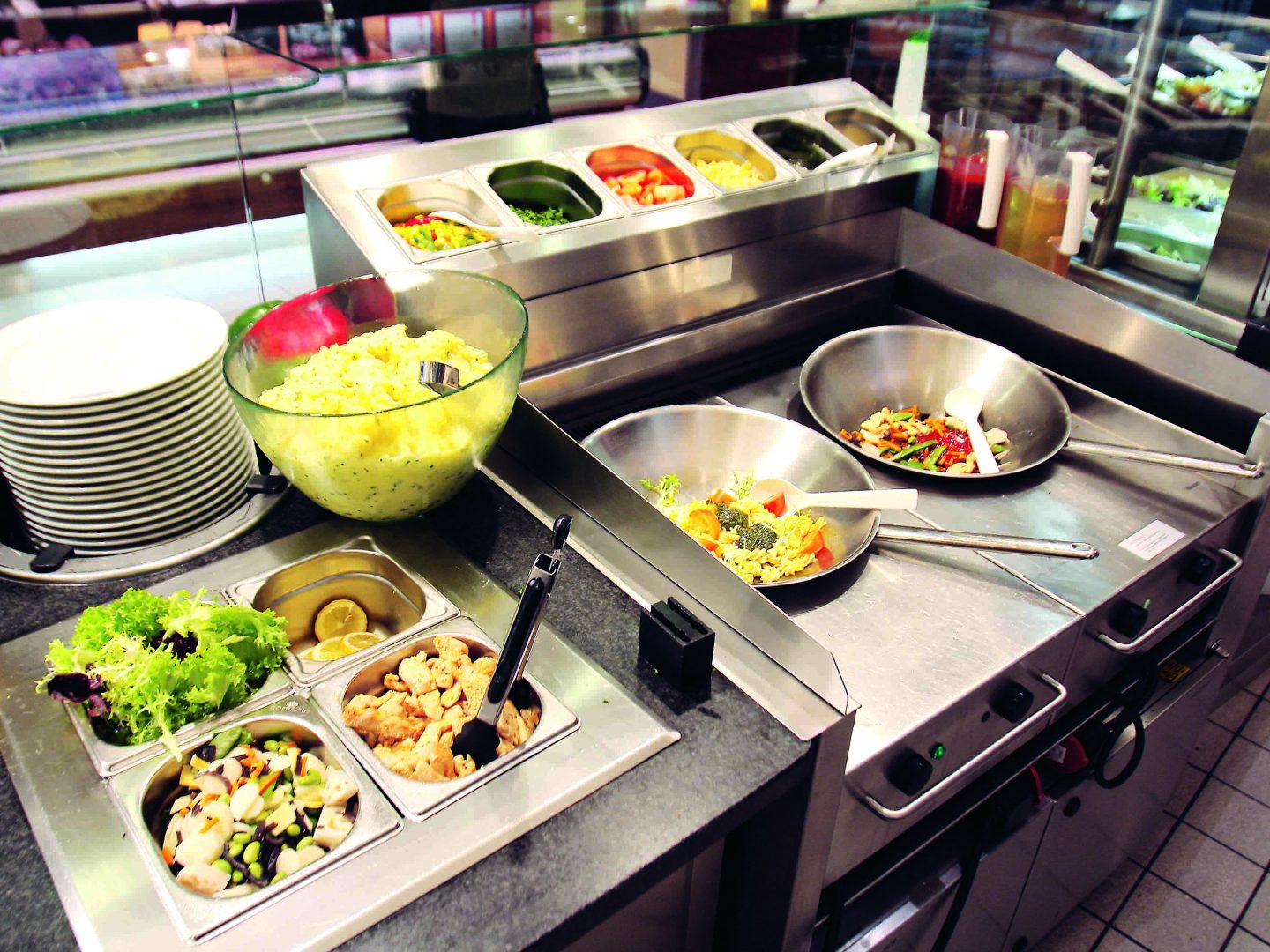 Preparation
From a wok station to a grill or ceramic hob
Discover
More
AICHINGER

products for your sales success

Get to know even more high-quality products with which you can bring your sales floor to the next level. For greater variety, buoyant sales and contented customers.
Are you interested in getting together for success?
No matter what shopfitting challenges you face, we have the perfect solution for you. Find out more about our expertise and our projects, products and services. Get in touch with our team using the contact form below. We will find the right person to answer your query and get back to you.
Many thanks for your query. We will be in touch.
An error occurred. Please try again later.
*Mandatory fields
Please reduce the file size to a maximum of 30MB.
* In possession of professional liability insurance
* You consent hereby to the processing of your data to handle your request. You can find further information and instructions for withdrawal of consent in the data protection declaration.