Products
AirMaxx

– an all-round solution for your store concept

Does your shop floor lack that sales-promoting focal point? Not any more: our circular AirMaxx fan-cooled display counter guarantees you peak energy efficiency and maximum customer engagement. For all kinds of food requiring refrigeration.
You benefit from

Innovation
The first circular fan-cooled display counter on the market

Presentation
Manually rotating 360° display surface

Design
Innovative design, perfectly ergonomic

Quality
Absolute temperature stability and hygiene
The advantages of the
AirMaxx

:
A unique 360-degree view of your products on display
Ideal to promote active sales
3M2/H1 to DIN EN ISO 23953 temperature classification
Individual frontage just to your taste
Suitable for all current coolants
Exactly fitting, dishwasher-safe set of dishes (optional)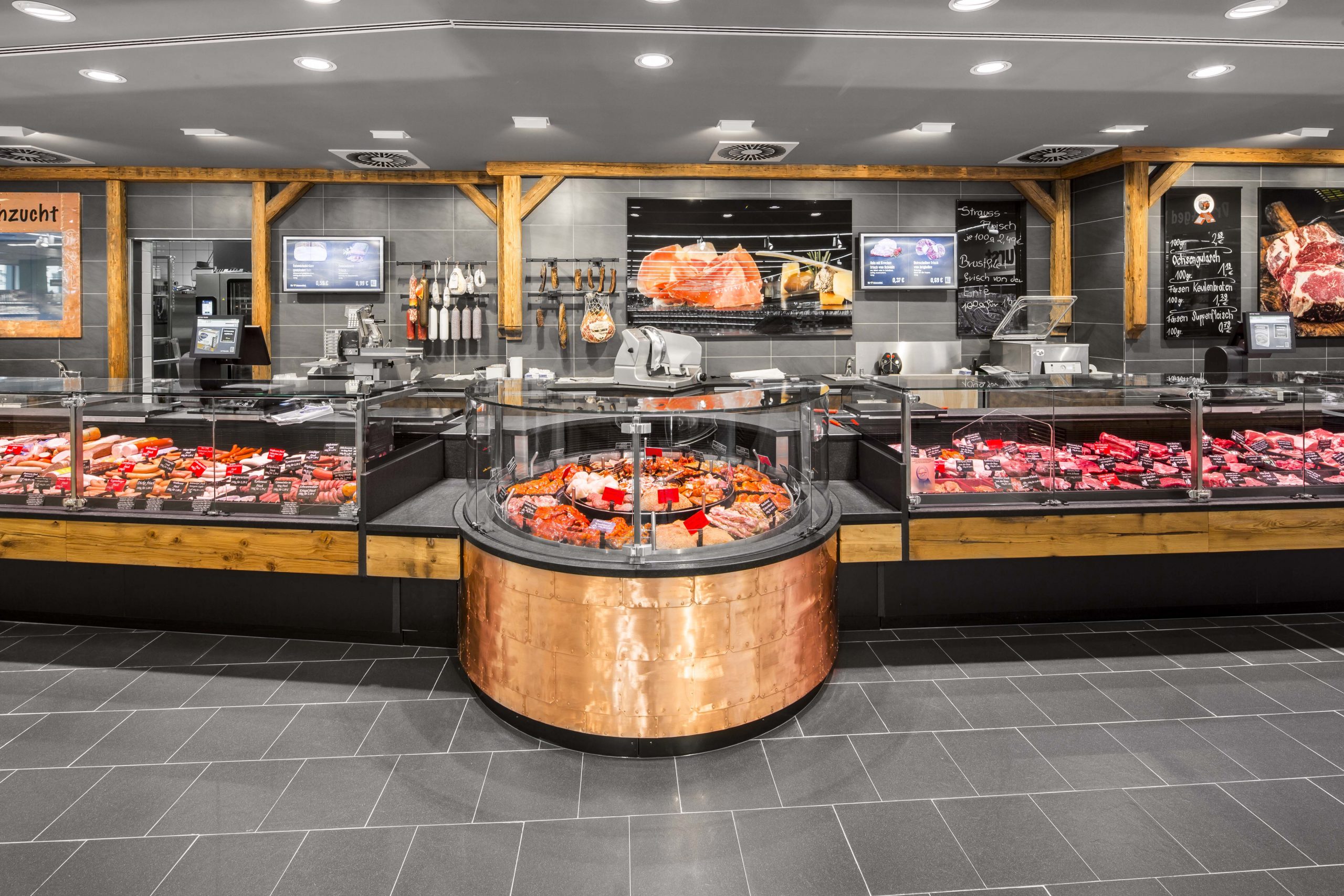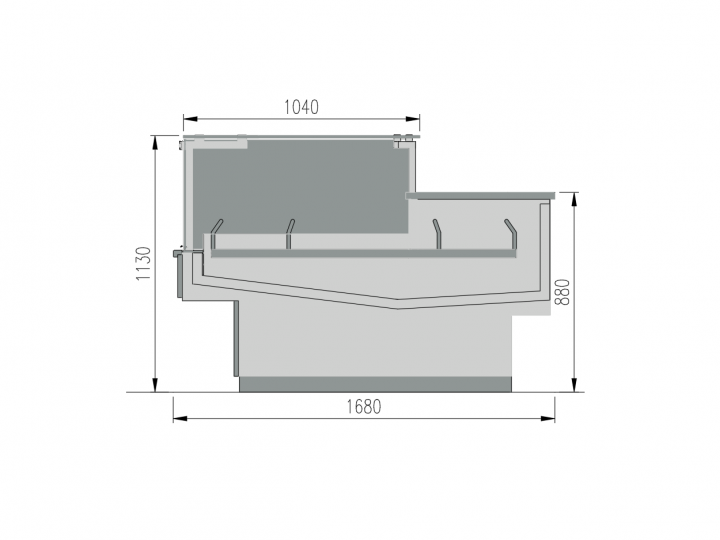 Facts and figures
Set out your wares on an area of up to 1.34 m2. We will be happy to offer you advice on how best to integrate the AirMaxx in your store concept and what placement options you can make use of – helping you to achieve a lasting increase in sales.
Functional and aesthetically pleasing:
AirMaxx

presentation dishes

Present the full range of your chilled goods using a single set of dishes. Our high-quality dishes in timeless black are an optional addition to the AirMaxx and are suitable for the following products: –
Meat and sausages
Cheese and deli items
Baked goods and chocolates
Fish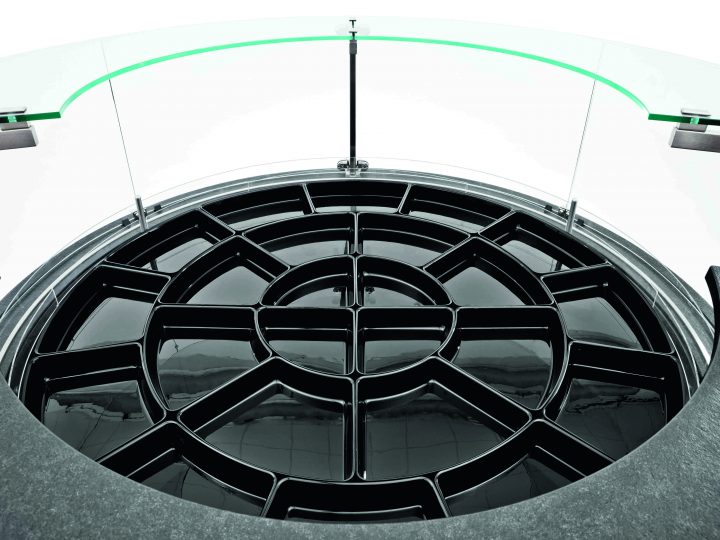 Individual design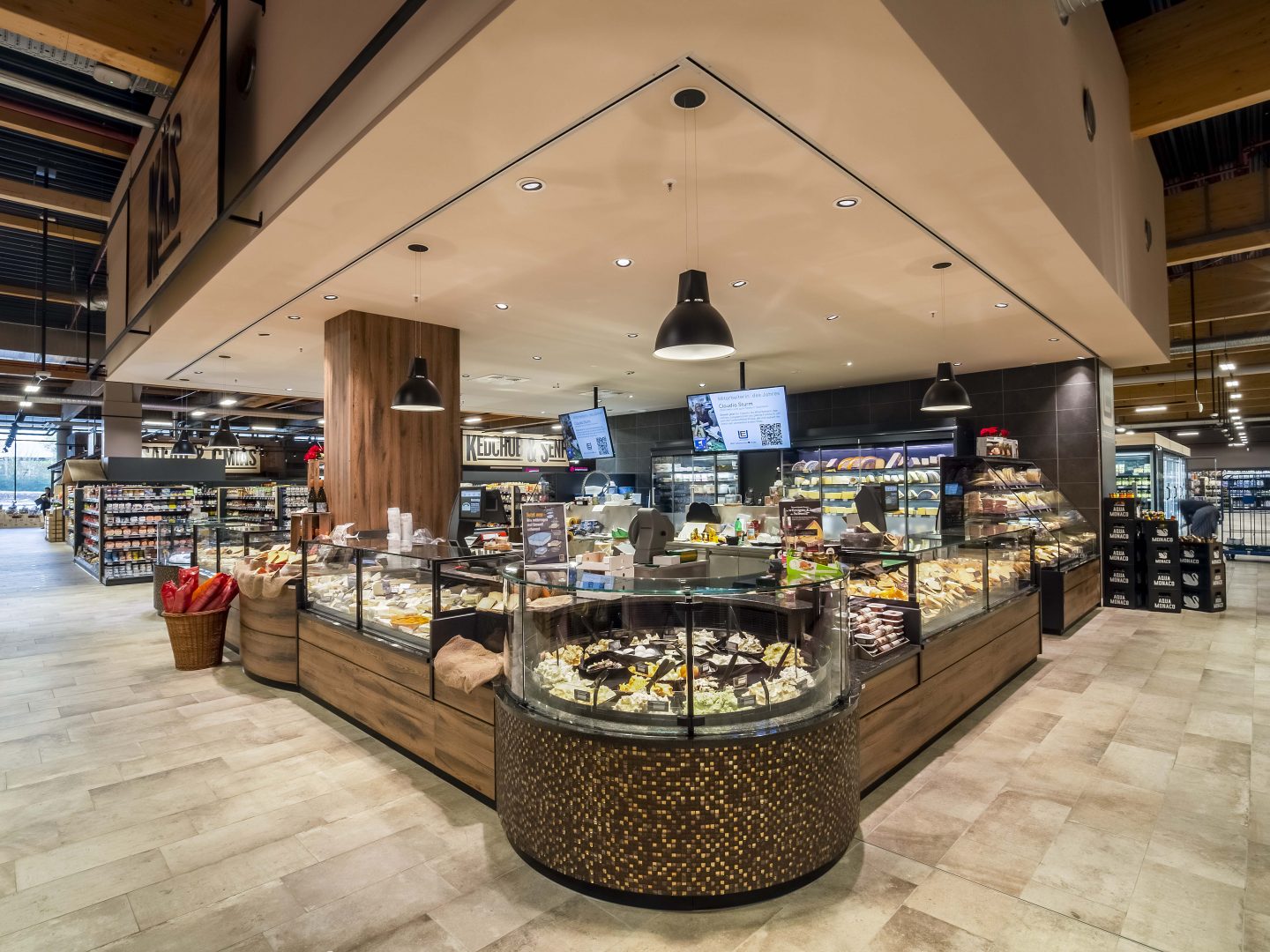 Mosaic tiles
A focal point along your counter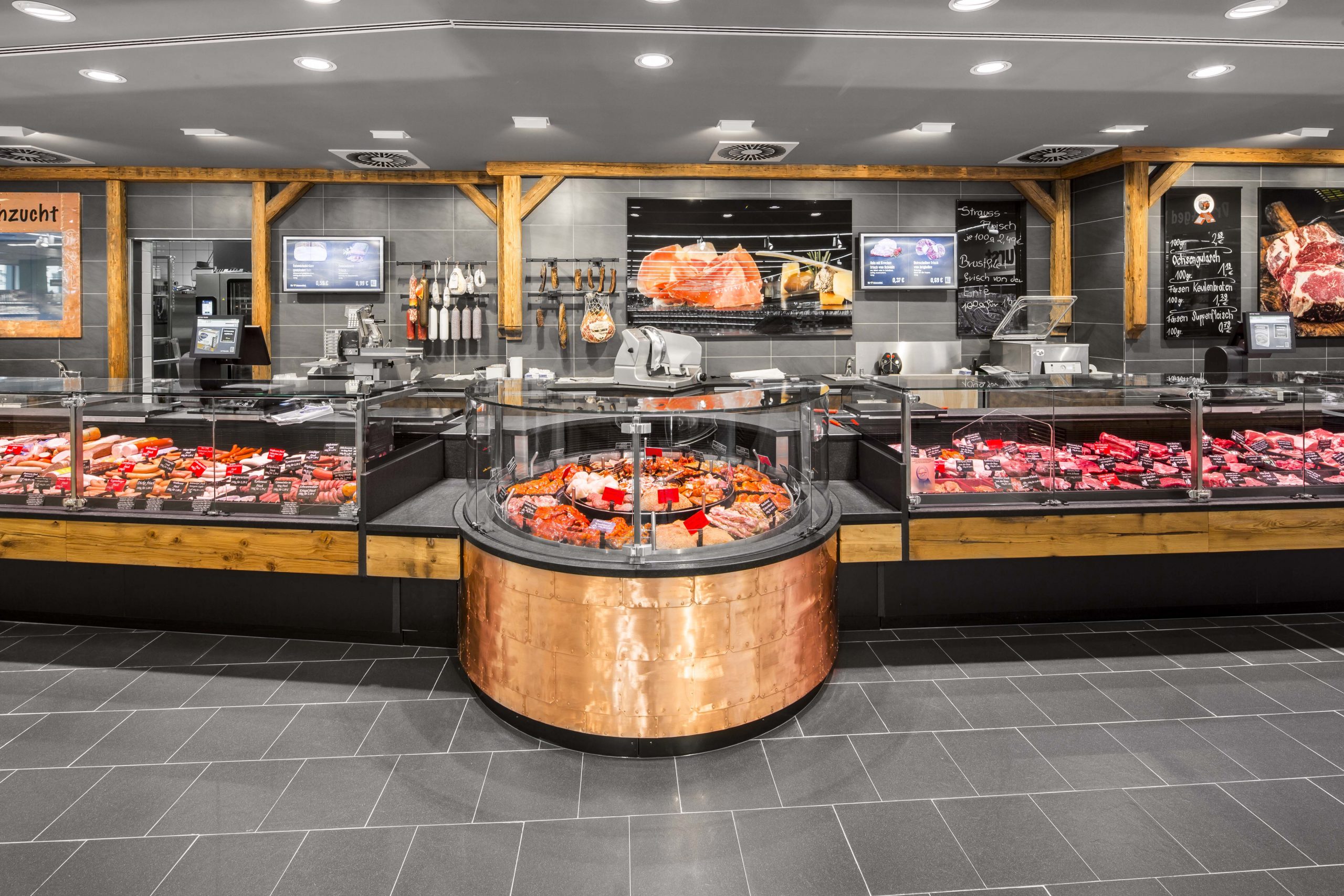 Plate copper
A warm colour for a cosy atmosphere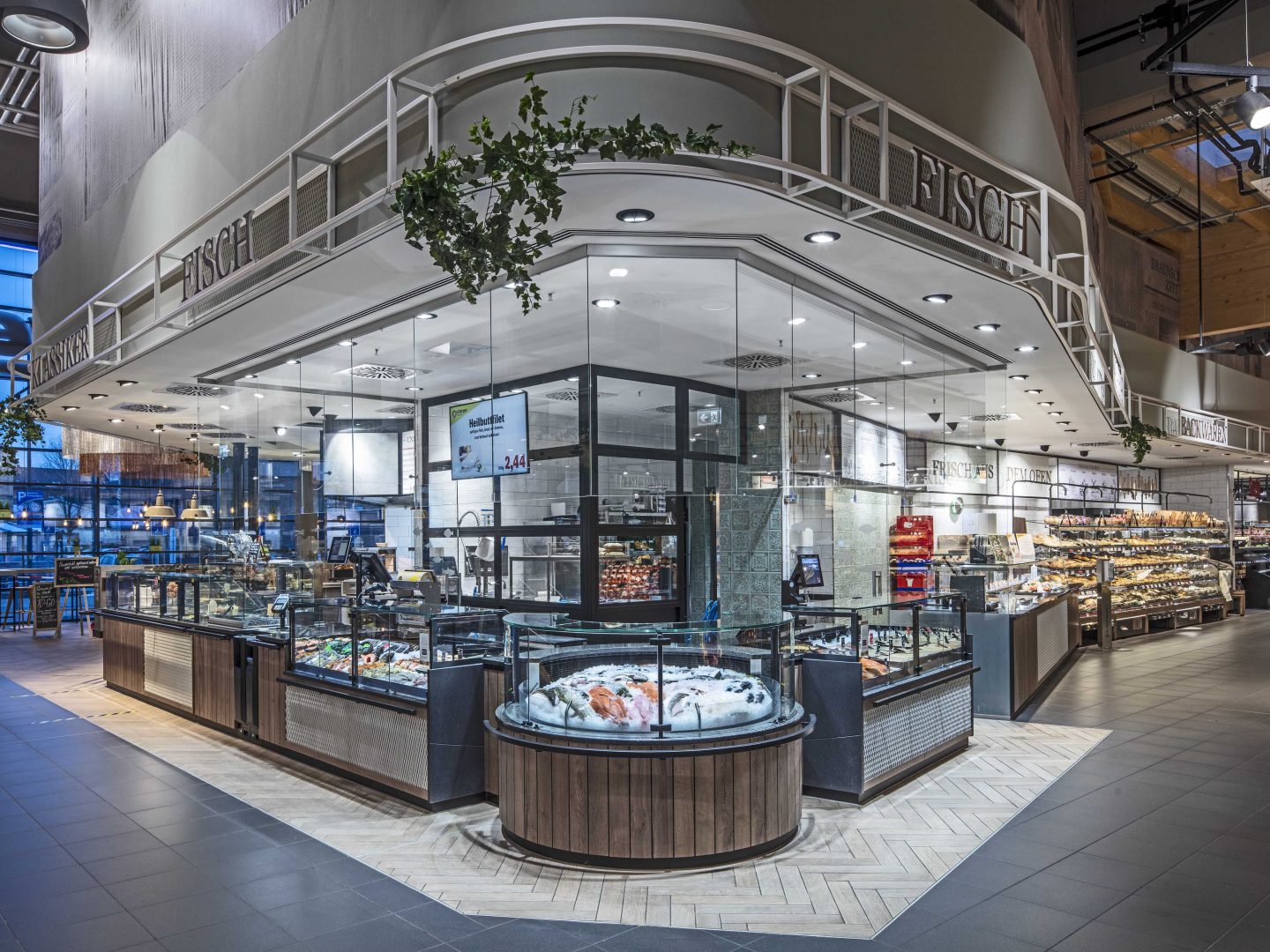 Wood panelled
The appeal of classic wooden surfaces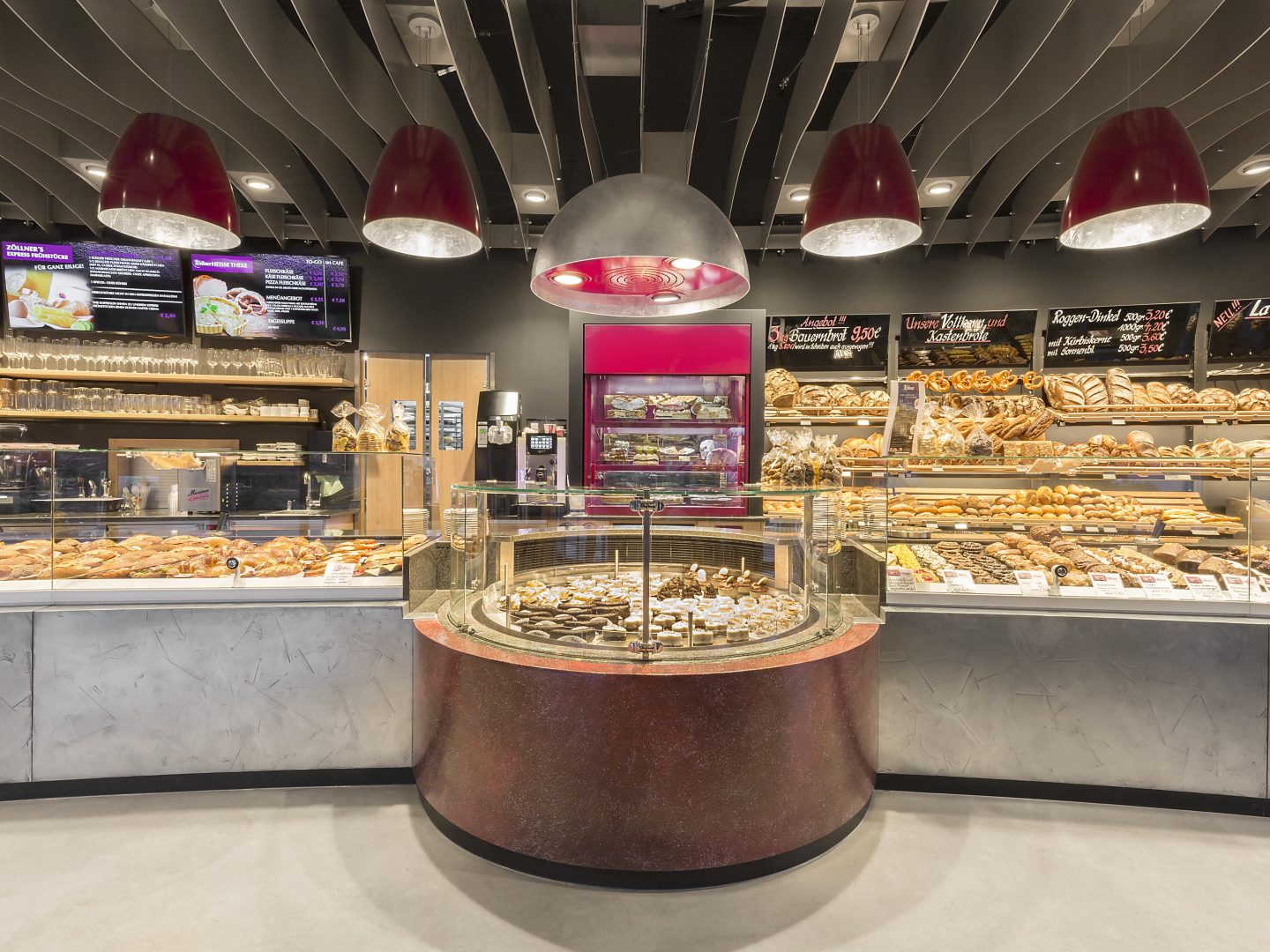 Palette knife technique
Conveys the quality of your products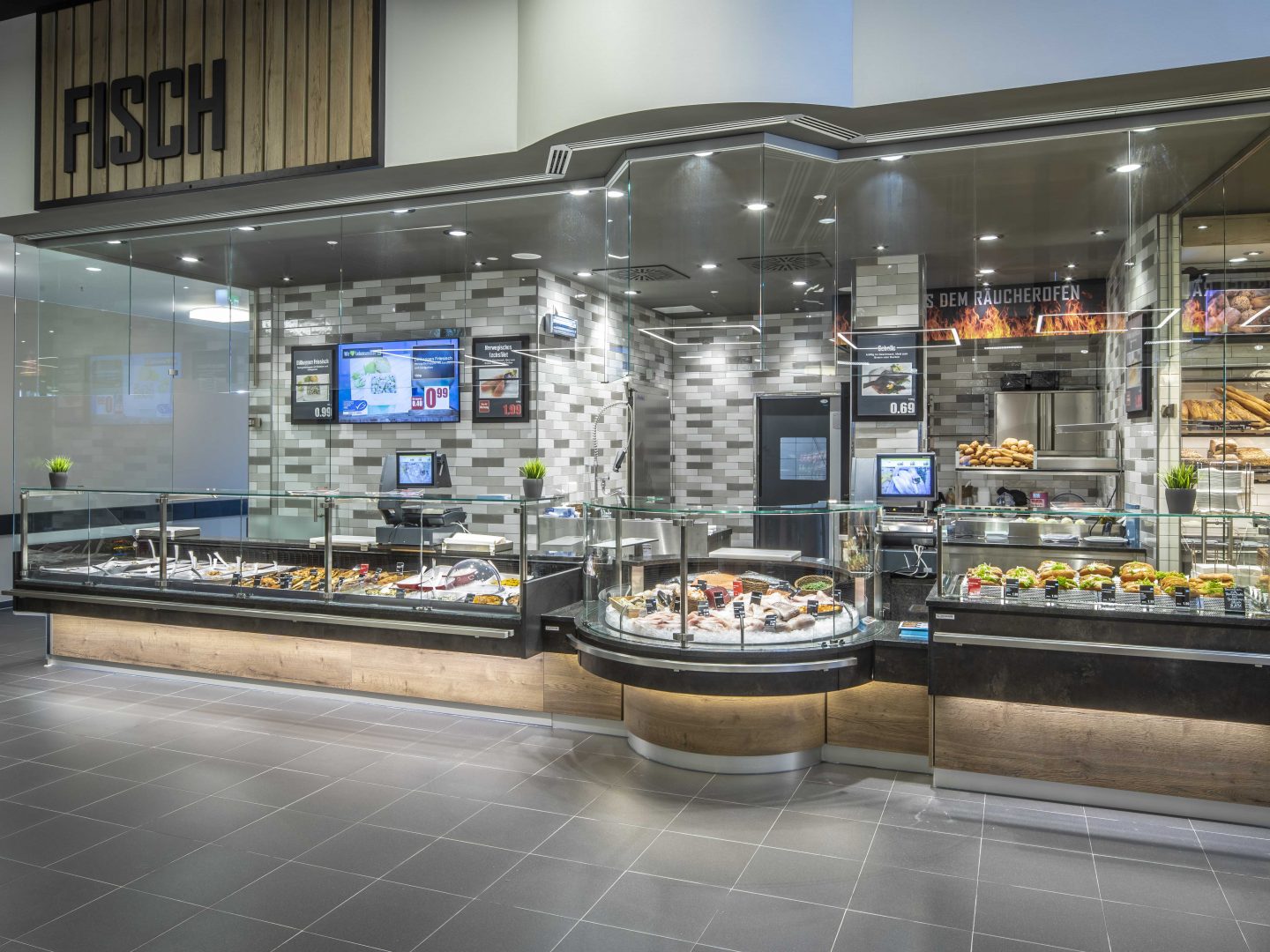 Recessed
Your individual counter frontage
Discover
More
AICHINGER

products for your sales success

Get to know even more high-quality products with which you can bring your sales floor to the next level. For greater variety, buoyant sales and contented customers.
Are you interested in getting together for success?
No matter what shopfitting challenges you face, we have the perfect solution for you. Find out more about our expertise and our projects, products and services. Get in touch with our team using the contact form below. We will find the right person to answer your query and get back to you.
Many thanks for your query. We will be in touch.
An error occurred. Please try again later.
All fields are obligatory.
In possession of professional liability insurance
You consent hereby to the processing of your data to handle your request. You can find further information and instructions for withdrawal of consent in the data protection declaration.